Winter Gardening Tips for Perth Gardens
With the temperature dropping, many of the plants are slowing their growth rates and eventually will become dormant but this is not the case for every plant.  Weeds will be growing more then ever!
Winter is also a great time to prune your trees and shrubs and plant annual bulbs, but also is good for planning for the next season, and checking your reticulation system is in good shape.
Read more to find out what should be done in your Perth garden this Winter.
Weed control
During the winter months in Perth, weeds are becoming more of an issue and, when it comes to weed control, the best thing is to be proactive. Most weeds are annual plants which means that they have a short life cycle; growing from seeds, flowering, creating more seeds and spreading them around. With that in mind, you understand that we have to act prior to the seeding stage. This can be achieved by manually pulling out the weeds or by chemical treatments – we recommend chemicals as the last resort. Weeds in the lawn area can be managed by regular mowing (before they grow flowers and seeds), manual action when the invasion isn't too bad or by chemical treatment. We recommend using a professional who will use the right chemical in the right quantity- so won't pollute more then necessary.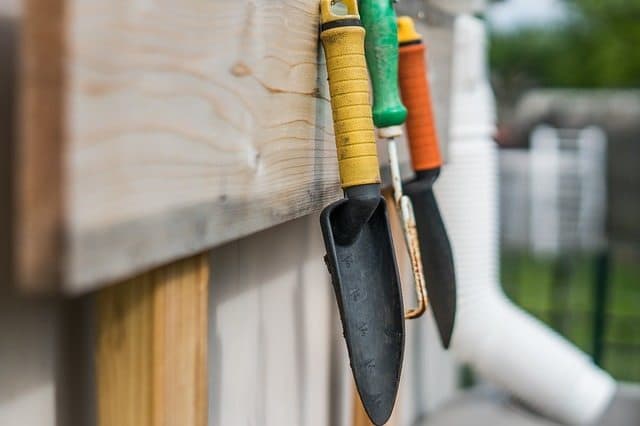 Another alternative (and this is our favourite) is to make it hard for the weeds to grow. For this we have to understand how weeds (and other plants) grow. A seed will only sprout when the conditions are ideal, telling the plants that the chances of survival are optimal, when the conditions are not good the seeds will stay dormant until they are in a comfortable position to thrive.
Those conditions may be:
Adequate light
Favourable temperature
The right amount of moisture
The right amount of oxygen
Growing media suitable for the species
With this in mind, we are aiming to remove some of those germinating factors by:
Mulching (at least 50mm or 5cm thick, and must be chunky mulch) which will prevent the light from reaching the seeds but also makes it harder for the seedlings to anchor themselves and reach out into the open.
Creating competition, for instance on lawn areas, promoting a healthy lawn growth will make it much harder for weeds to grow. On garden beds, planting ground cover and promoting their growth will achieve the same result.
Weeds may still grow but will be weak and easily manageable.
Now that we have the weeds under control let's have a look at the other tasks needing attention in Winter:
For specific month by month tips, visit our other articles:
General tasks
Keep the leaves off the lawn area – it is a good idea to use the fallen leaves as a mulch in your garden beds, if you haven't got proper mulch, as they will decompose and nourish your soil. Alternatively, you may want to put them in the compost bin.
Get your mower blade sharpened and ready for next season, and maintain all your gardening tools.
Keep weeds at bay
Complete all major landscaping projects before the warmer season or get in touch with our Landscaping experts at Perth Landscaping.
Get your reticulation system checked to make sure it's ready for the next watering season and also beat the crowd. Most retic companies are quiet in winter which will ensure a fast response – Get in touch with our reticulation branch Perth Reticulation Experts.
Pruning
Most flowering plants are now slowly going into dormancy and their last flowers are losing their former glory. Take a pair of secateurs and prune all the spent flowers
Your Frangipanis are starting to loose their last leaves and it is now time to think of pruning them back to improve their density and create a beautiful shape
Your roses will need a harsh pruning once they go dormant (end of July-August) – see how to look after roses here.
Shape and prune all deciduous trees.
Fertilising
With winter, most plants are going in dormancy so fertilising will just be a waste of resources and will eventually leach and pollute our water tables. We recommend to wait for the active growing season to fertilise your plants and lawn
This being said, citrus plants are actively growing and will need to be fed with specific citrus fertilisers.
Edible garden
Visit our articles covering the monthly specifics for winter gardening: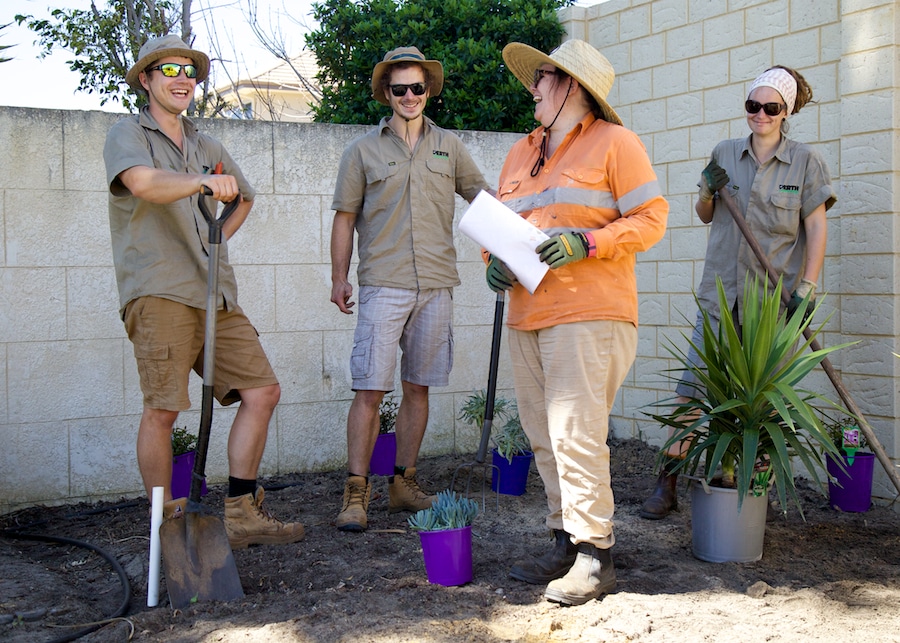 Can we help?
Now we understand that not everyone likes to work outside in a cold rainy Perth Winter,  and not everyone can afford to spend hours in their garden to keep on top of all the gardening tasks – life gets busy right?
At Perth Gardening, all our Landscape Gardeners are tough (and own sturdy rain jackets!) and are dedicated to create outstanding gardens. Get in touch today to discuss your garden maintenance requirements.
Read More of Our Gardening Blogs…