Who are we?
'Perth Landscaping & Gardening Group' is a versatile service provider aiming to assist in all areas of the garden.
The company is divided between 3 specialised branches 'Perth Gardening', 'Perth Reticulation Experts' and 'Perth Landscaping'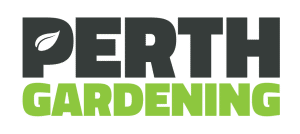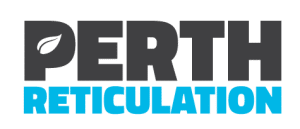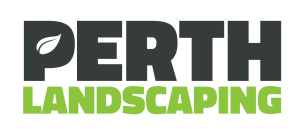 Perth Gardening
At Perth Gardening, we provide end to end garden maintenance services to both residential & commercial clients.
We do this through quality workmanship and exceptional customer service. With a wide range of services on offer, no job is too big or too small.
We believe every garden tells a story. Its identity is a reflection of you, your personal style, your home and the experiences you share within it.
To provide exceptional customer service and the highest quality workmanship we are constantly training and joined all the major industry associations.
---
Meet our Director – Thibaut Holl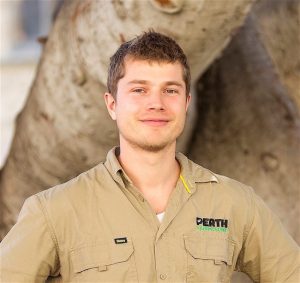 Thibaut (pronounced 'Tibo') started Perth Landscaping & Gardening 4 years ago and it has been growing from strength to strength under his capable management ever since. Born in France, he moved over to Perth in 2012 where his keen interest in all things green and his passion for beautiful landscapes lead him to create PLG.
From the very beginning he was hands-on, with everything from weeding to landscaping,  and his knowledge of every aspect of this business is extensive. Now he holds a high standard for every employee he takes on – he knows how everything should be done from personal experience!
Meet our Landscape Gardener Manager – Leo Pierre
Dip. STAV (science and technics in agronomy and the living)
Jules Rieffel – Saint-Herblain, Loire-atlantique
Dip. Landscape Design
Georges desclaudes – Saintes, Charente Maritime
With more than seven years of experience in the industry, our Landscaping Manager Leo Pierre is passionate about all facets of gardening, from design and construction to plant care and horticulture. After gaining his qualifications in France and working with various landscaping companies before moving to Australia, Leo has developed a thorough knowledge of the industry. Taking an organised and disciplined approach to his work, he uses his knowledge and ability to think ahead to ensure satisfactory results are achieved both now, and in the long term. Applying his own creative flair and worldly experience to his role, he enjoys helping clients to develop new ideas, determine practical solutions and achieve the gardens of their dreams.
Perth Gardening; your trusted local gardeners
Thanks to our years of experience in landscaping, we have the skills and knowledge required to deliver a consistently high quality service. We like to think of garden landscaping as something that should only continue to grow and improve over time – rather than deteriorating due to neglect or poor-quality planting. We're here to work with you both now, and in the long-term to help you achieve your garden paradise.
Whether you need simple weeding, pruning and garden maintenance or help transforming a backyard jungle, you can trust us – your friendly local gardeners.
Need expert garden maintenance services? Contact us for a quote
Gardeners Perth is only one third of PLG's wheel, we also provide Landscape services Perth Landscaping and irrigation services Perth Reticulation Experts.
We can provide a full landscaping service – ensuring all services are offered in a streamlined and efficient manner, and ultimately saving you the time and trouble of coordinating different tradesmen.