Weeding Services
CONTROL THE WEEDS IN YOUR GARDEN WITH OUR PROFESSIONAL WEEDING SERVICES
Garden Weed Control Services
Tired of fighting a losing battle against weeds in your garden?
To any proud home-owner, weeds can seem like a never-ending problem – and a battle that they just can't win! Weed removal is important not just for the looks, but also for the health of your garden. Along with making it look unloved and untidy, weeds can steal nutrients and sunlight from the plants that you actually want to thrive.
At Perth Gardening Experts we can rid your lawns and gardens of weeds with regular weeding services and implement the right weed control solution for you. We offer weed control services in Perth as part of our Garden Maintenance Packages that include regular weed removal by hand and tool, whipper snipping and recommendations for long-term solutions when possible.
Whether it is through regular weeding services, mulching, weed mats or non-chemical alternatives, we will make sure your garden is healthy, weed-free and low-maintenance with our weed control services in Perth!
Select from one our Garden Maintenance Packages to book in your weeding and gardening service
Our Garden Maintenance Packages
$250
Ideal for small, well-maintained gardens.
Two qualified gardeners for an hour of work.
Includes 1/2 bulka bag of green waste removal.
A very popular quick tidy up on a fortnightly or monthly basis to keep your garden looking amazing.
$390
Ideal for medium gardens.
Two Qualified gardeners for two hours of work.
Includes 1 bulka bag of green waste removal.
This package is ideal when a range of services and skills are required, weeding, pruning and lawn care.
$780
Great for larger blocks or complex gardens. 
Two Qualified gardeners for four hours of work.
Includes 2 bulka bags of green waste removal.
For completing more complex services such as hedging, pruning, extensive weeding and general garden cleanups.
$1,560
For large or neglected gardens.
Two Qualified gardeners for a full day of work.
Includes 1 full trailer load of green waste removal
Great for when there are complex elements to the garden that may need additional time and a full range of expertise.
*if outside our usual service area, we may need to include an additional small travel surcharge  – will be advised upfront before booking.
A team of two qualified gardeners
Professional-grade tools to handle all garden maintenance tasks
Removal of all green waste*
Application of fertilisers and wetting agents – if required 
*If your green waste exceeds the package allocation, we will remove it for you and simply charge for the excess as required. Just check with us first if you think you'll require extra!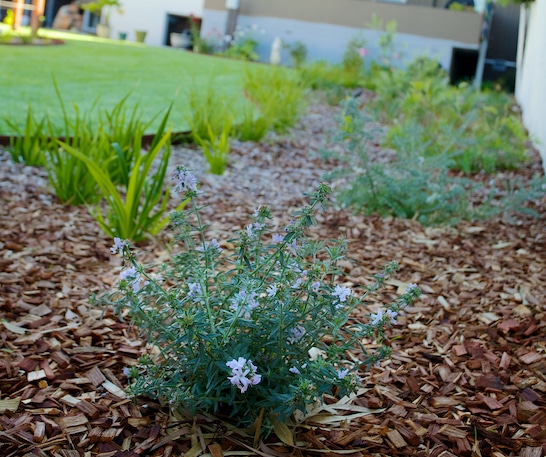 Perth Weed Control
Weeds compete with other plants by overpowering their root systems when absorbing water and nutrients found in soil. They grow and spread out quickly, crowding plants and taking the sunlight that's supposed to be for them. Instead of growing healthily, your plants are lacking the nutrients they need to protect themselves from pests and diseases.
Proper weed management using weed killers and treatments, mulch, and regular weed pulling can keep your landscape problems under control. The good news is you don't have to do these all by yourself. You can book a maintenance schedule with our weeding services team in Perth and we'll provide you with a regular weed removal service whenever necessary.
Non-chemical Alternatives
Our Range of Gardening Services
Have Questions? Read through our FAQs...
Here are some of our most frequently asked questions when it comes to our weed control services in Perth. If you don't see what you need – just get in touch with our friendly team!
How do I get rid of weeds in my lawn?
A healthy lawn will out-compete any weeds, in most cases hand picking the few weeds that come through, along with mowing regularly, is an efficient way to control them. In more extreme cases, there are specific treatments that will get rid of the more invasive weeds without hurting your lawn. Talk to us if you feel you need more than just a regular weed control service to help with the current situation of your lawn.
Do you offer non-chemical options for weed control?
All our options are non-chemical as we no longer use chemical weedkillers. Sometimes, we recognise this is the only option in more invasive cases, so if it is the right solution for you, we can arrange the right company to help. In the majority of weed control cases, with regular maintenance using hand and tool, removing them by the roots and using methods like mulching, you can control and manage your weeds without chemicals. And remember, weeds are plants too, so if they are growing you have a healthy garden and soil that allow them to thrive – which means your other plants will be happy as well.
What solutions do you offer for long-term weed control?
Weeds are the bane of every gardener's existence, we fully understand! We recommend mulching as it is both beneficial to your garden as well as a weed-deterrent. We find that weed matting is much less effectual while also being less attractive and beneficial for your garden.
A third alternative is out-sourcing – get us to take that off your hands and then you never have to think about it again!
Can you provide weed control on an on-going basis?
Yes, our Perth Gardening team offer regular garden maintenance packages and can tailor a solution for you that ensures your garden is healthy and weed-free year-round! Head to our Regular Garden Maintenance page to find out more…
Are my weeds a fire hazard in Summer?
They can be, if left undisturbed, some weeds can grow very tall and dry out/die providing a good environment for fire to develop. That is why we recommend regular weeding services to stay on top of your weed control and help keen your garden green and healthy and safe from fire danger.