Hedge Trimming in Perth
WE PROVIDE SIMPLE YET EFFECTIVE WAYS TO KEEP YOUR HEDGES AND SHRUBS IN EXCELLENT SHAPE AND ENHANCE THE LOOK OF YOUR PROPERTY
Boxwood shrubs, bushes and other hedging plants enhance the curb appeal of Perth properties but when they're not regularly maintained, overgrown and unkempt hedges will have negative impact on the appearance and value of your home.
At Perth Gardening Experts, we understand the need for regular maintenance and offer a wide range of hedge trimming services in Perth to keep your hedges always looking their best.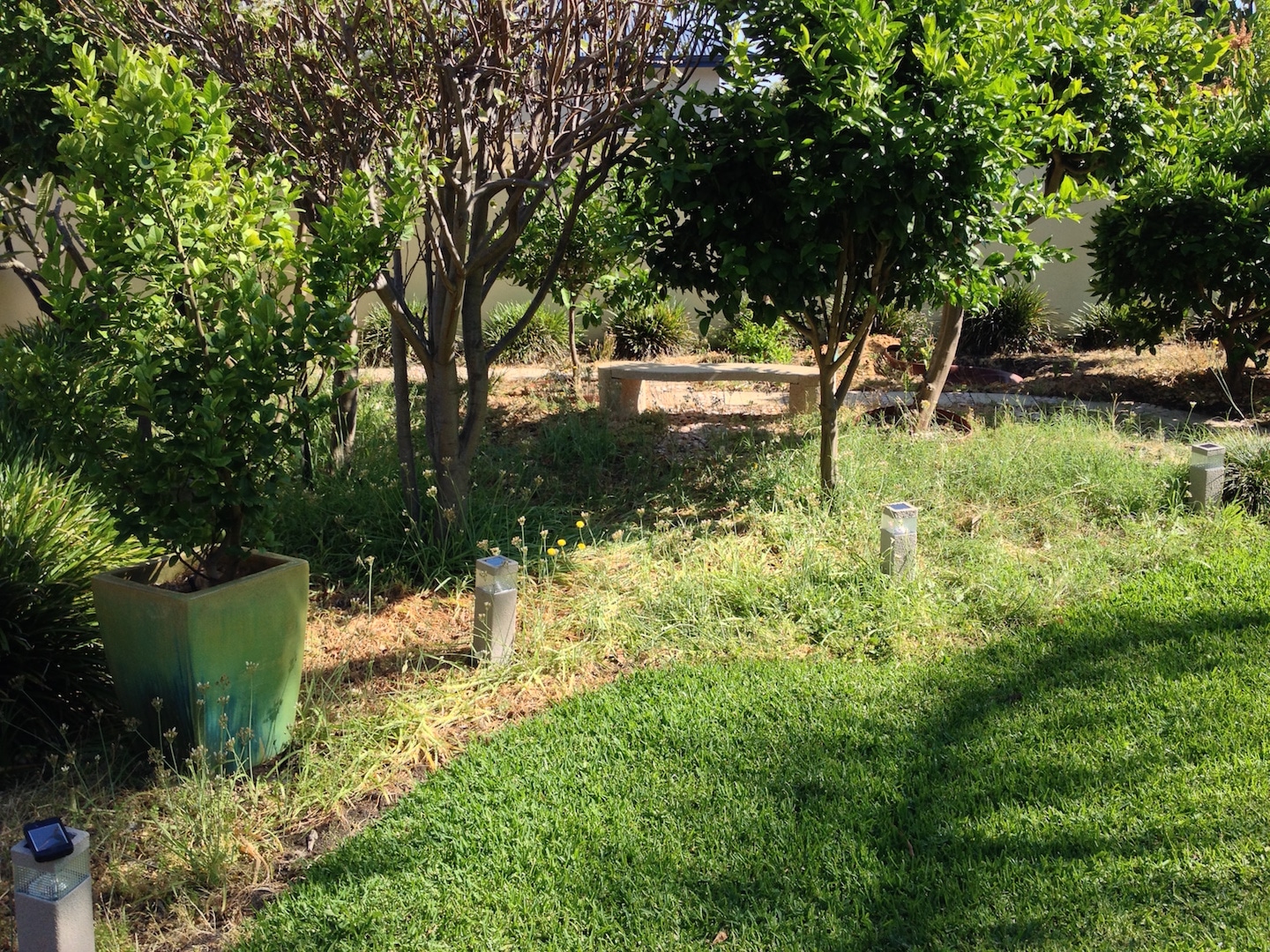 No matter what type of hedge you have in your yard or garden, Perth Gardening Experts will take care of your every need. We understand that no two hedges are the same, which is why we tailor our services to match your requirements. We work with all types of hedging plants, from conifer to boxwood and beech.
Our professional gardeners also have a keen eye for detail and strong artistic flair, allowing them to beautifully shape and maintain your hedges. They use state of the art tools to ensure accuracy and work on even the tiniest of details.
A well-maintained hedge is an asset to your property; an out-of-control hedge can be a nuisance or even start to become a hazard! If your hedge is blocking pathways, visibility or threatening to scratch your car or passersby – it's time to call in the professionals!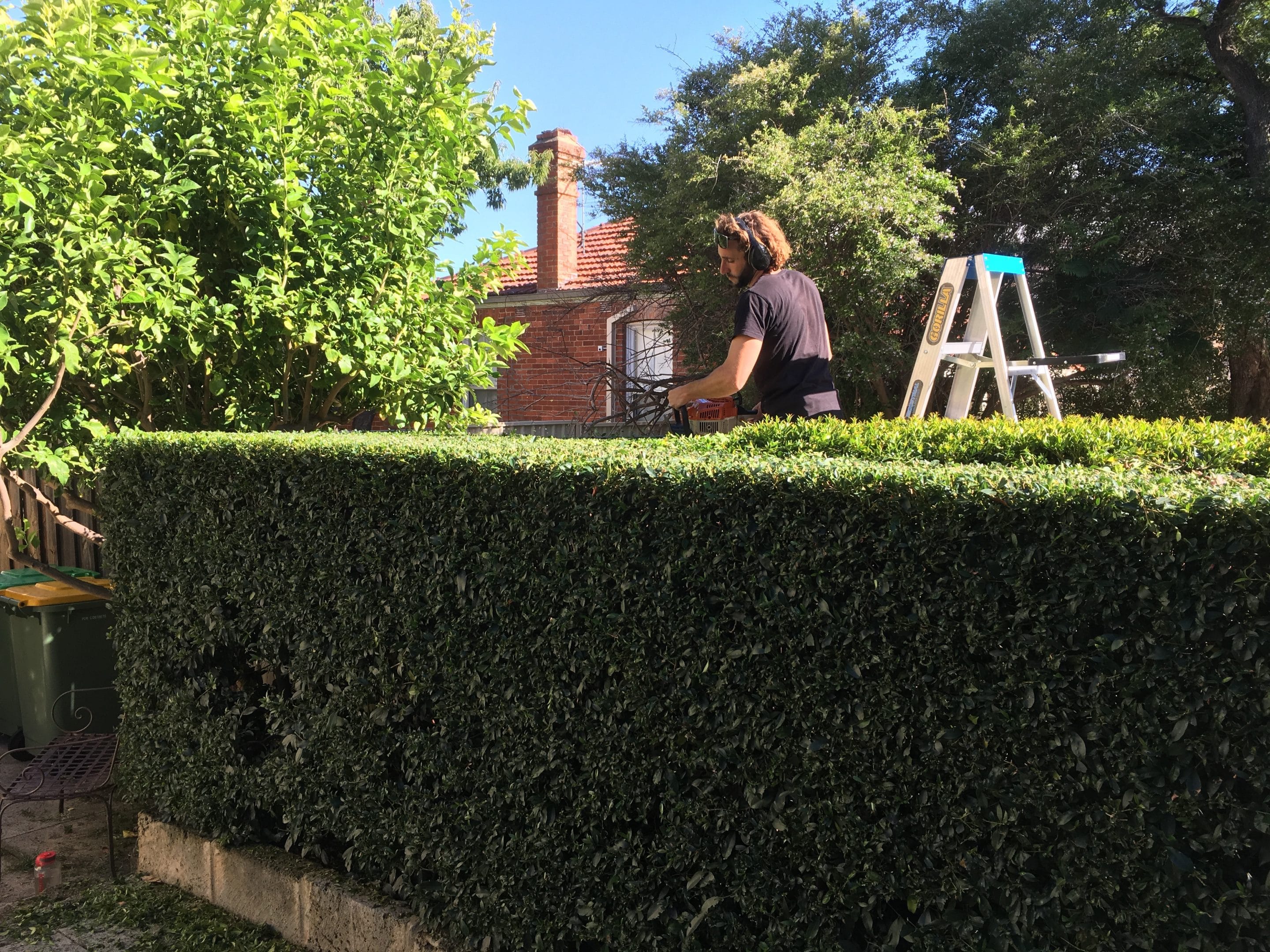 Perth Hedge Trimming
For hedges to have the desired effect, they must be kept well trimmed. Uneven, patchy growth can look very untidy – and that's why it's important to get the professionals in to help with your regular hedge trimming.
Correct hedge trimming is about much more than just shape. Tapering will ensure a good distribution of sunlight, and good pruning will keep growth even. Hedge cutting techniques, seasons and frequency depend on your species of plant; if done incorrectly, your hedge might become stressed or damaged.
Hedges also require a skilled hand to create the correct lines and shape. Trimmed correctly, you can achieve green, thick, lush and even hedges which create a neat and formal appearance in your garden.
Some of Our Other Garden Services

Tree Pruning
Regular tree pruning is necessary to rid your trees of diseased or dead branches and ensure that they have what they need to live long and healthy lives. Perth Gardening Experts provides efficient and safe tree-pruning services in Perth. Our tree pruning services will help your landscape flourish by addressing architectural tree care concerns such as shape, structural integrity and appearance. We'll enhance the natural beauty of your trees and help preserve their stature and strength by removing overgrowth.

Weed Control
An important component of any garden care and maintenance program is weed control. You can have colourful plants and a wide sprawling lawn but even just a clump of weeds will ruin your quest for a perfect garden.
Perth Gardening Experts will take care of you with regular weeding service, combined with weed control methods to keep your garden looking tidy. With our professional weed control service, the weeds in your yard and garden will be dealt with effectively, without any inconvenience to you.

Garden Clean Ups
If your garden needs whipping back into shape, we are the team to get that done. Our comprehensive garden clean up service includes tasks such as lawn mowing, weeding, leaf blowing, pruning, hedge trimming, edging and more. Our professional gardeners come fully equipped with the latest tools and expert methods to provide your garden with the care and attention it requires. When we're done, your garden will be restored to its original beauty.
Have Questions? Read through our FAQs...
Here are some of our most frequently asked questions when it comes to our hedge trimming services in Perth. If you don't see what you need – just get in touch with our friendly team!
How often should I trim my hedges?
It depends on a few factors such as the plant species, how much water, sun and fertiliser the hedge gets but as a general rule every month to every 2 months is a good rule of thumb.
Can you trim all heights and shapes of hedges?
Mostly, in some cases the hedges are too high or too dangerous for us to trim and we will refer you to our tree loppers.
Do you remove all the green waste after trimming?
Do your teams have all the tools needed for every job?
Yes! Our gardening teams carry a full range of professional tools so they will always have what is needed to get you the right result. 
What is the best time of year to trim my hedges?
Most hedges can be trimmed year round although we tend to avoid trimming hedges that are about to flower or are flowering.