Want to spend less time working in your garden – and more time enjoying it? You need our garden maintenance services!
We are a full-service garden maintenance company and we take care of gardens all over Perth.
Our garden and lawn maintenance services and packages make it easy to keep your garden healthy and beautiful all year round. Our teams are experienced, expert gardeners who know all about plant care, health and how to carry out professional garden maintenance services for Perth gardens.
Need a one-off gardening service or want regular maintenance?
No problem – just pick the package below that best suits you to get started.
$250
Ideal for small, well-maintained gardens.
Two qualified gardeners for an hour of work.
Includes 1 bulka bag of green waste removal.
A very popular quick tidy up on a fortnightly or monthly basis to keep your garden looking amazing.
$390
Ideal for medium gardens.
Two Qualified gardeners for two hours of work.
Includes 2 bulka bags of green waste removal.
This package is ideal when a range of services and skills are required, weeding, pruning and lawn care.
$780
Great for larger blocks or complex gardens. 
Two Qualified gardeners for four hours of work.
Includes 1/2 trailer load of green waste removal.
For completing more complex services such as hedging, pruning, extensive weeding and general garden cleanups.
$1,560
For large or neglected gardens.
Two Qualified gardeners for a full day of work.
Includes 1 full trailer load of green waste removal
Great for when there are complex elements to the garden that may need additional time and a full range of expertise.
*if outside our usual service area, we may need to include an additional small travel surcharge  – will be advised upfront before booking.
A team of two qualified gardeners
Professional-grade tools to handle all garden maintenance tasks
Removal of all green waste*
Application of fertilisers and wetting agents – if required 
*If your green waste exceeds the package allocation, we will remove it for you and simply charge for the excess as required. Just check with us first if you think you'll require extra!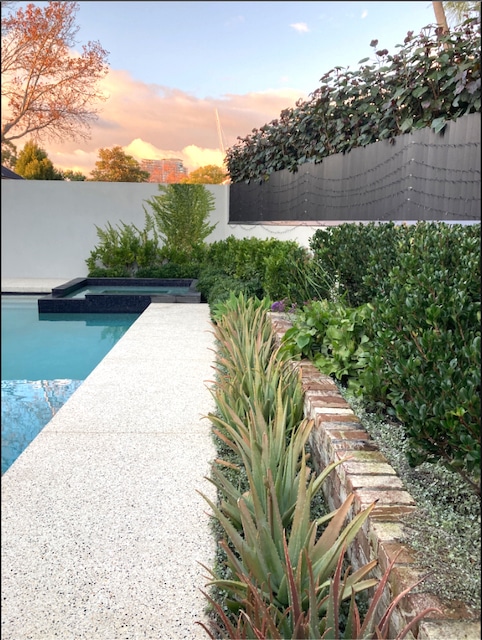 Regular Lawn and Garden Maintenance
Nobody has time for extra work in their already busy lives, which is why we can provide regular garden maintenance services to guarantee you a well-maintained and gorgeous garden year-round – without you having to lift a finger!
Step 1
Find a package that suits – 1, 2, 4, or 8-hours – and give us a call to book in for your first service.
Step 2
After your first service, your gardeners will tailor an ongoing garden maintenance plan specific to your gardens needs.
Step 3
We handle all maintenance for you year-round! Sit back, relax and know your garden is going to be happy and healthy from now on.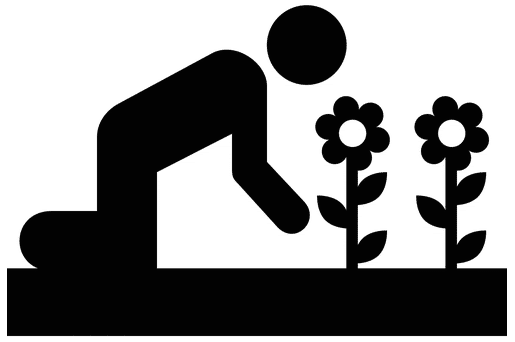 Not Sure What Your Garden Needs?
Contact us to book in for a Professional Garden Assessment with our Garden Manager.
He will:
– Conduct an onsite assessment
– Recommend the package that best suits for the initial service
– Make suggestions to improve the health of your garden; e.g. mulching, fertiliser, etc.
– Provide you with a proposal for ongoing maintenance
This way, you get a professional opinion and you will know all of your options and costs upfront.
Assessments cost between $44 – $94 based on location – then this is credited if you choose to proceed with our quote.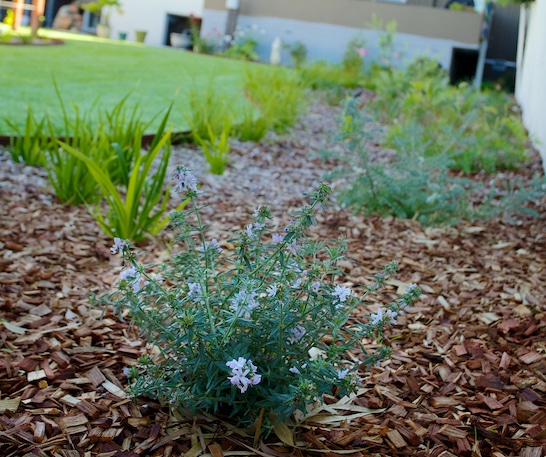 We maintain gardens all over Perth…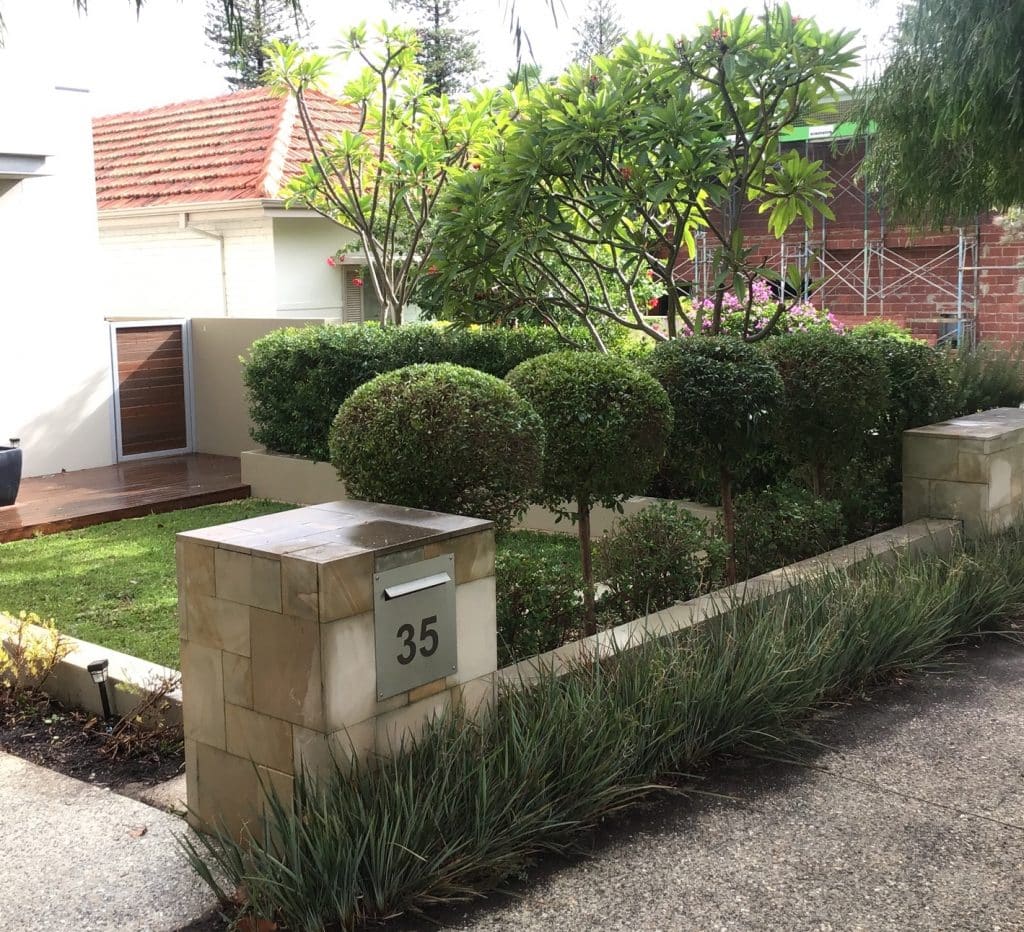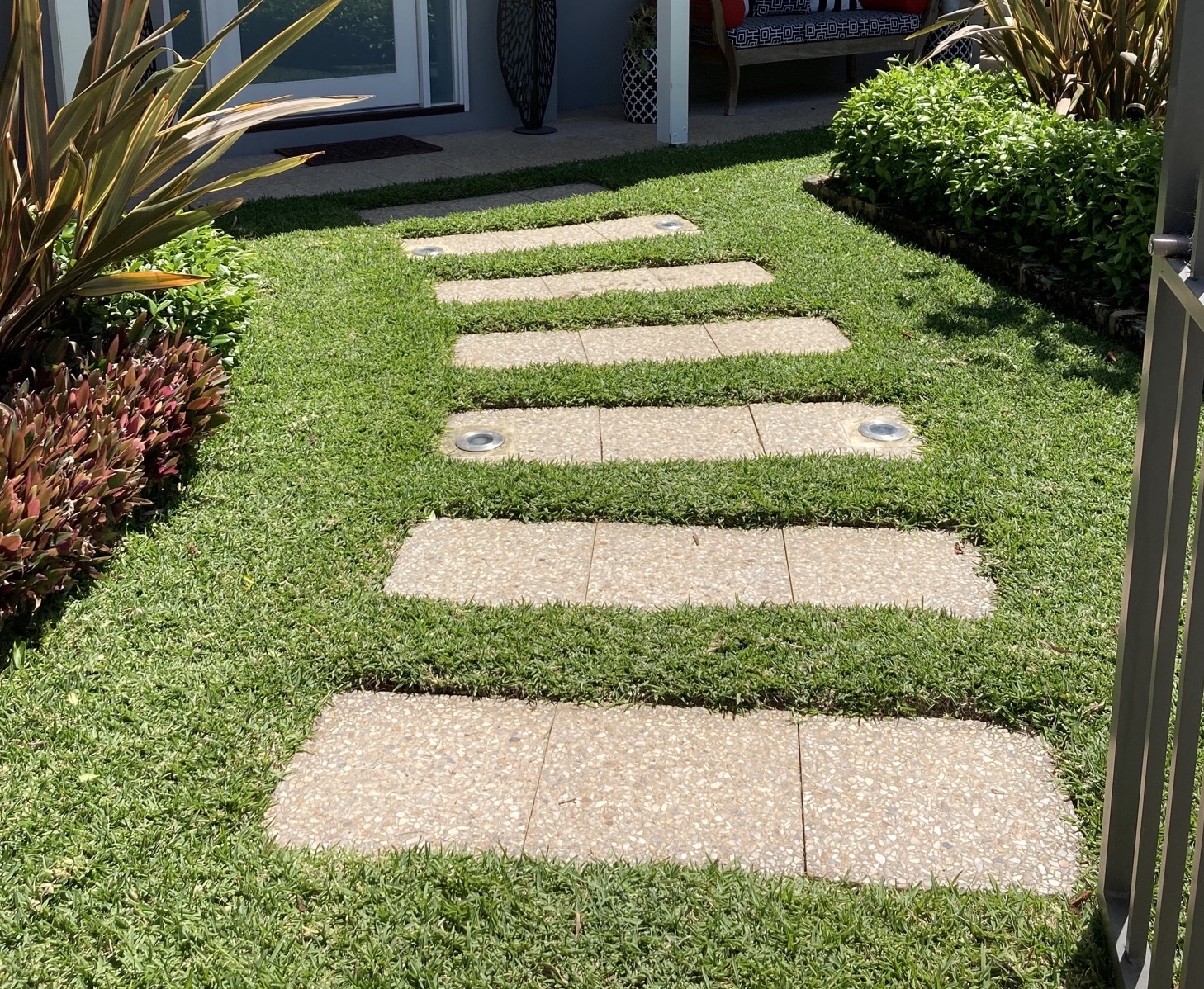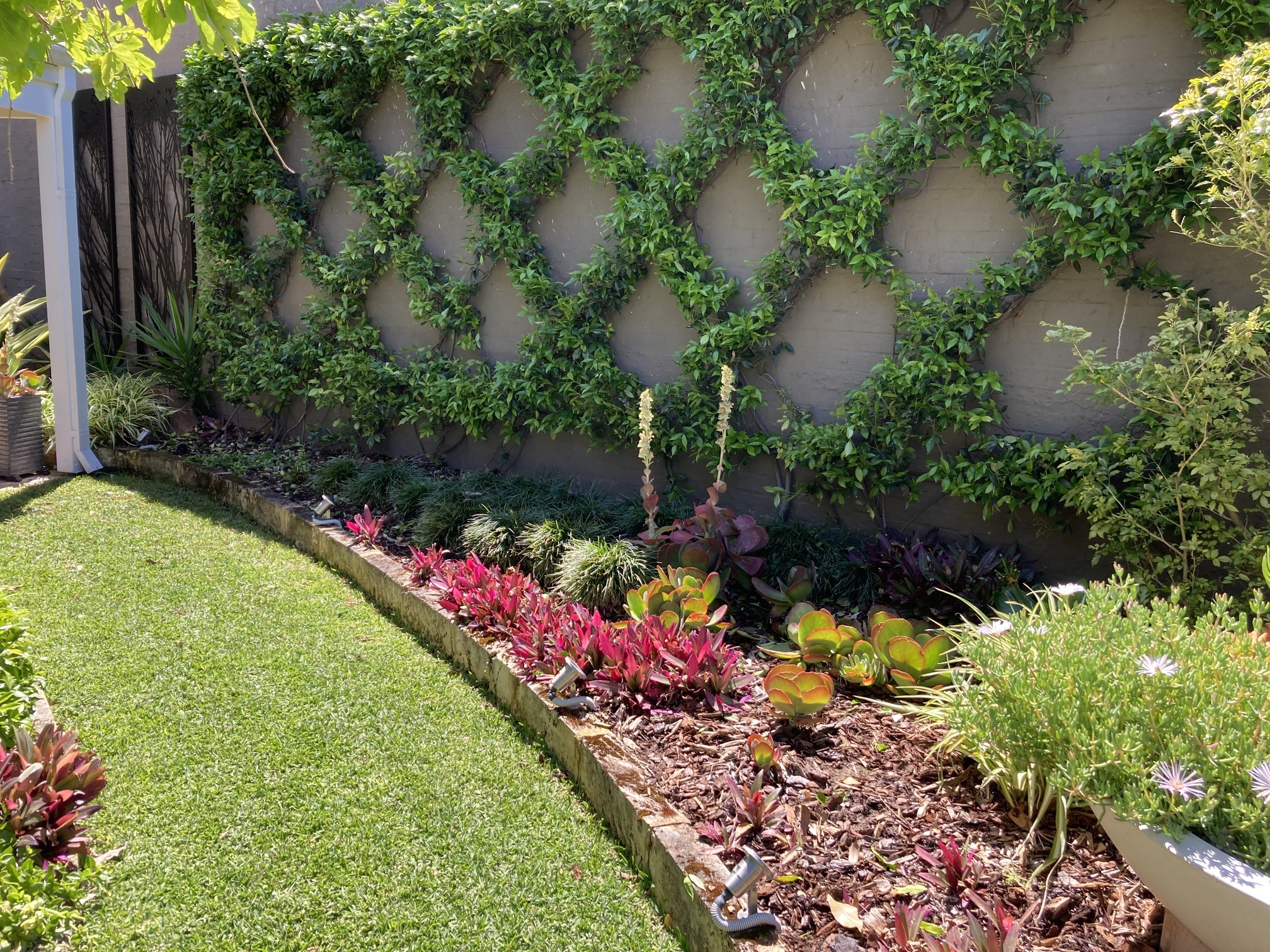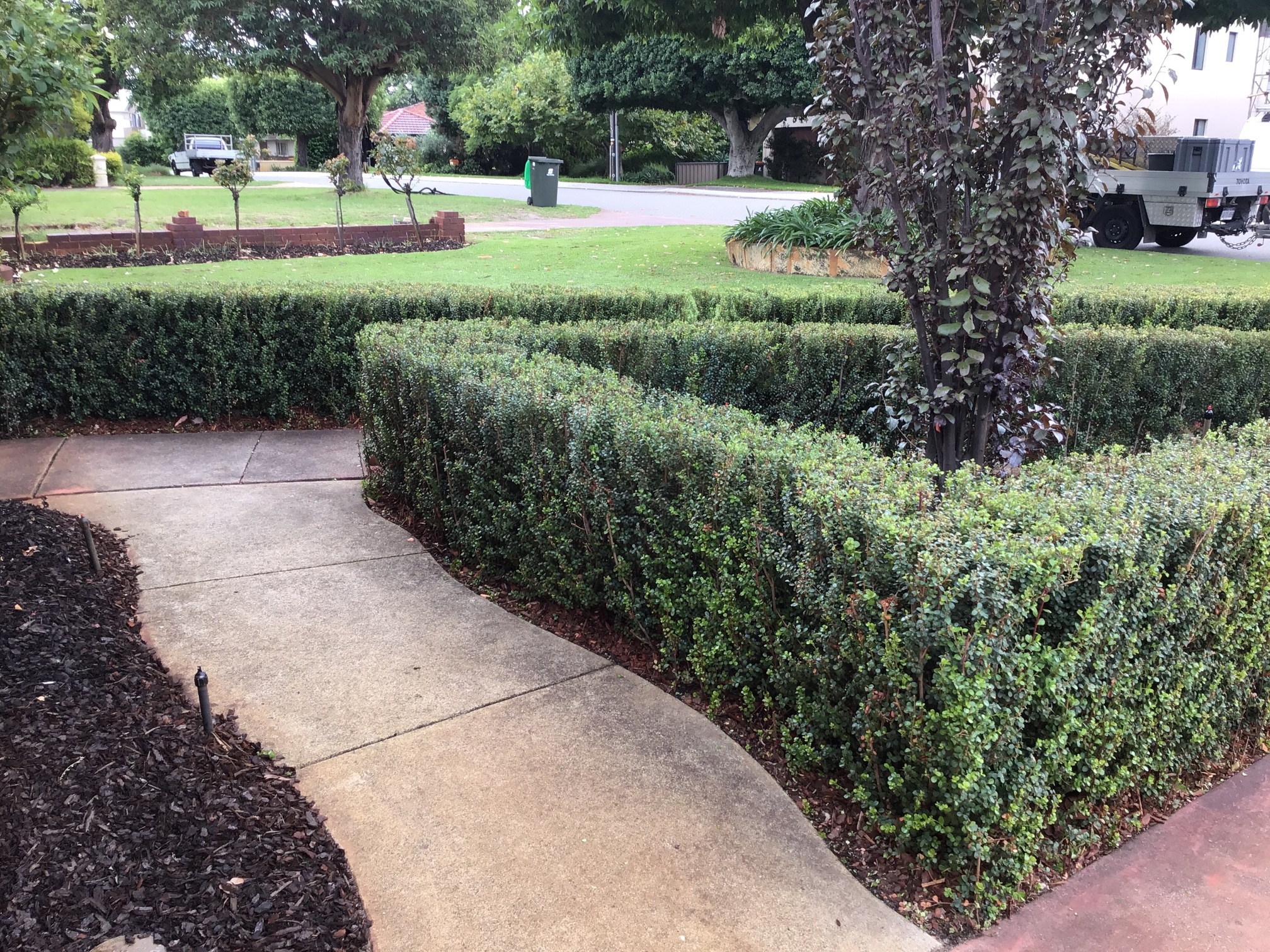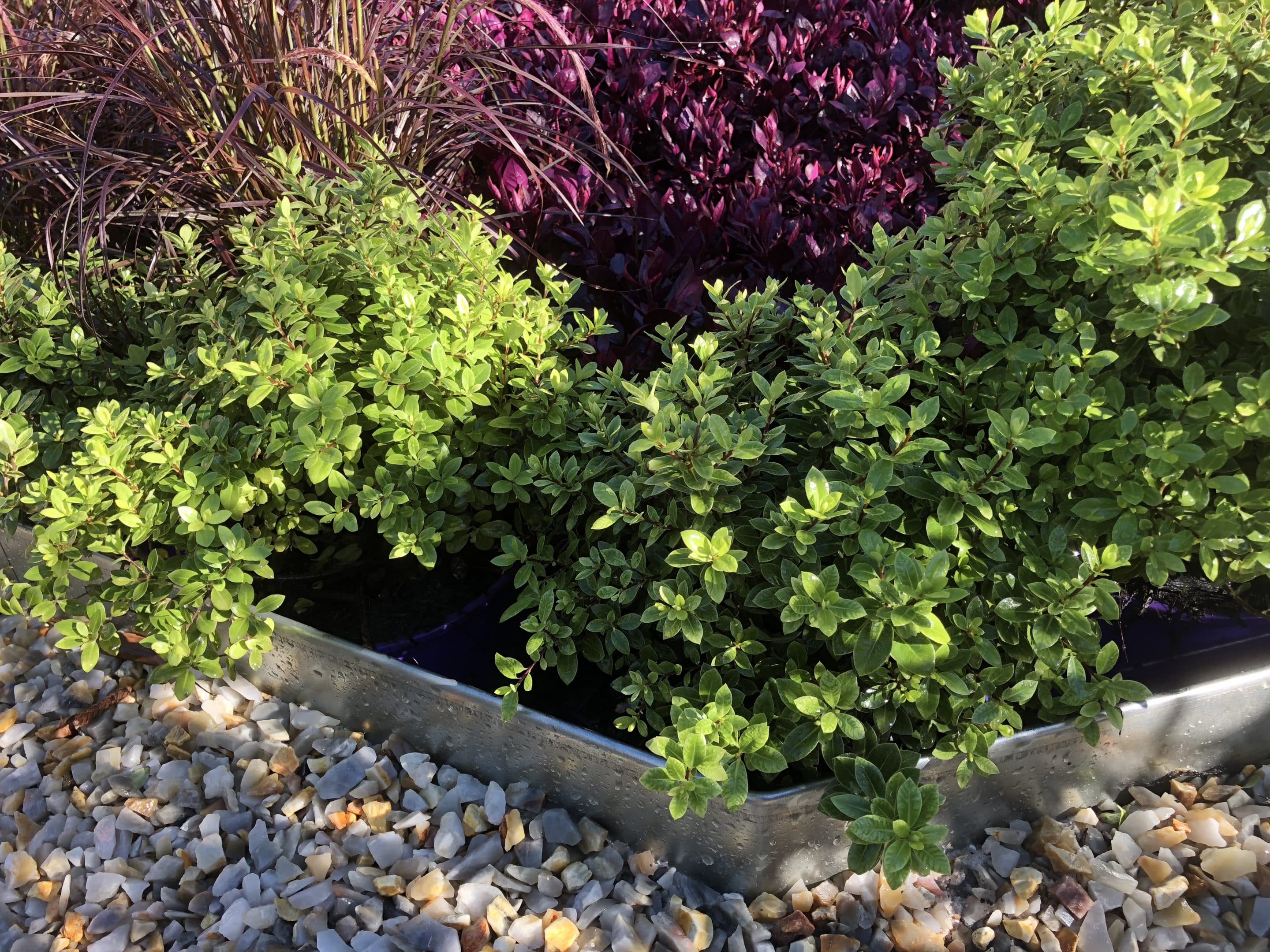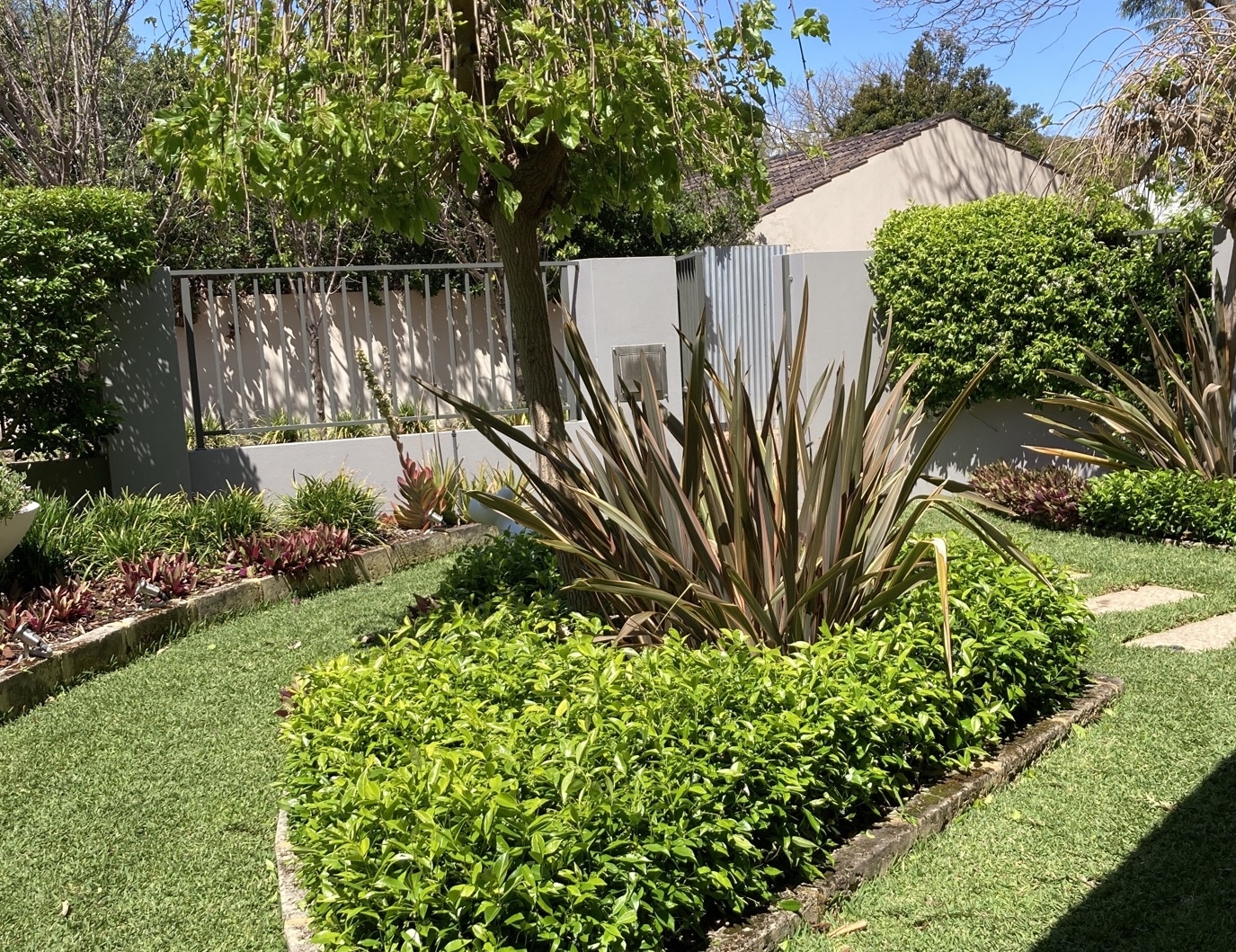 Have Questions? Read through our FAQs...
Here are some of our most frequently asked questions when it comes to our garden and lawn maintenance services in Perth. If you don't see what you need – just get in touch with our friendly team!
Do you provide year-round garden maintenance?
We sure do – that is our specialty! Once you book your initial gardening service, the team will assess your garden after completing the service and provide you with a proposal for year-round maintenance services. They will also be able to recommend if your garden needs additional services to improve its health; such as mulching, topdressing or fertiliser. Once we have been regularly looking after your garden, you will notice the difference – it will consistently look healthy and beautiful! We will also increase/decrease your services as needed, depending on the season and the growth of your garden. In short, once your garden is in our hands – we will give it the best of care in every season, and you just have to enjoy it!
I don't know which garden maintenance services I need?
Not sure which package suits your garden or where to start? No problem, just book in for a garden assessment and our Manager will come out, assess what you need and provide you with a proposal for either ongoing services (if it is quite well-maintained already) or a quote for an initial cleanup to get it back to health and looking great. Once we have it cleaned up, we will be able to provide you with a proposal for regular maintenance services – along with other suggestions such as mulching or soil improvement.
Do you have qualified gardeners?
Absolutely. We have Landscape Gardeners, and even Horticulturalists on our team, and every one of our gardeners are experienced with providing the services gardens need to grow beautiful and healthy. For example, this means that they know what to trim and prune, along with when and how it needs to be done – no cutting things back or plant-hacking for the sake of it around here! They also know about native plants, how to improve soil (especially important here in sandy Perth!) and many other things which allow us to provide a service that only a team of qualified, experienced gardeners can give. Your garden is in safe hands with Perth Gardening Experts!
Will you always remove the green waste from my gardening service?
Every time. Each package we provide has its own green waste allocation, which, when you have regular services and a well-maintained garden, will be enough to make sure that it's all-inclusive. If it's time for your big winter prune or more drastic changes to the garden, we will simply charge for any extra – but we'll do all the hard work of carting it away to the tip for you!
Can I book a one-off gardening service with you?
Of course! Just pick a package above and we will be happy to give your garden an expert one-off service. Then, you can just call us when you need us in future if you don't want regular gardening services afterward. For some customers, we visit every quarter to take care of the bigger pruning and trimming services and they do the rest – so our Perth Gardening Experts teams are here to help when you need us for any garden maintenance tasks you don't want to do, or aren't equipped for. We are flexible and it's totally up to you. However, make sure you book ahead in spring and summer as the busy time kicks in and, as our regular customers have their slots booked out for them ahead of time, usually there aren't too many extras available for one-off services.