Garden Fertilising Services
Improve the health of your gardens and boost plant growth
Proper fertilising is a key part of keeping gardens healthy and giving them the extra boost they need to kick-start or support growth. Healthy plants need nutrients like nitrogen, phosphorus and potassium – the famous NPK; as well as 'vitamins' commonly called the trace elements: calcium, zinc, magnesium, iron and manganese. However, sandy soils like ours in Perth do not naturally contain these nutrients or hold on to them very well. While fertilising is important, it should also be used in the right quantities and with careful application. Our professional landscape gardeners can provide year-round garden fertilising services as part of our regular garden maintenance services, making sure your garden always has what it needs to look, and grow, its best.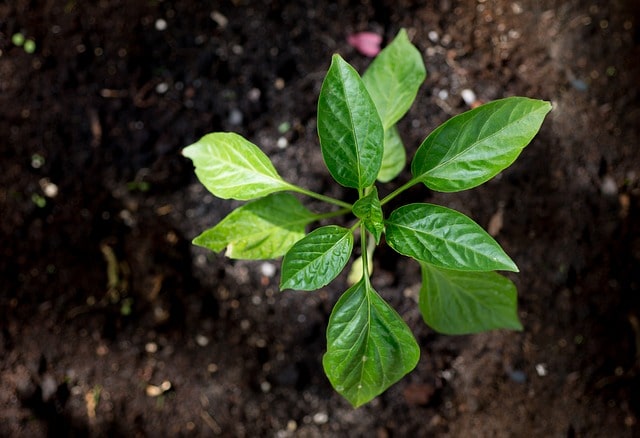 Garden Assessment
Not sure what your garden needs?
You can book in for a garden health assessment with one of our professional landscape gardeners to assess your plants and recommend the right fertiliser – depending on their health and the season.
We charge a small assessment fee that ranges from $44-$94 based on your location.
Our Garden Maintenance Packages
$250
Ideal for small, well-maintained gardens.
Two qualified gardeners for an hour of work.
Includes 1/2 bulka bag of green waste removal.
A very popular quick tidy up on a fortnightly or monthly basis to keep your garden looking amazing.
$390
Ideal for medium gardens.
Two Qualified gardeners for two hours of work.
Includes 1 bulka bag of green waste removal.
This package is ideal when a range of services and skills are required, weeding, pruning and lawn care.
$780
Great for larger blocks or complex gardens.
Two Qualified gardeners for four hours of work.
Includes 2 bulka bags of green waste removal.
For completing more complex services such as hedging, pruning, extensive weeding and general garden cleanups.
$1,560
For large or neglected gardens.
Two Qualified gardeners for a full day of work.
Includes 1 full trailer load of green waste removal
Great for when there are complex elements to the garden that may need additional time and a full range of expertise.
*if outside our usual service area, we may need to include an additional small travel surcharge – will be advised upfront before booking.
A team of two qualified gardeners
Professional-grade tools to handle all garden maintenance tasks
Removal of all green waste*
Application of fertilisers and wetting agents – if required
*If your green waste exceeds the package allocation, we will remove it for you and simply charge for the excess as required. Just check with us first if you think you'll require extra!
Can we take care of your garden fertilising and maintenance?
Talk to us today about what you need, or request an assessment with a professional landscape gardener today.
Our Complete Garden Maintenance Services
Have Questions? Read through our FAQs...
Here are some of our most frequently asked questions when it comes to our fertilising and soil improvement services in Perth. If you don't see what you need – just get in touch with our friendly team!
How often should I fertilise my plants?
When it comes to fertilising it really depends on the product that you're using, some are slow-release fertilisers which mean that they will release the nutrients over time and some, such as liquid fertilisers, are "instant". It is important to read the manufacturer's instructions carefully and always apply safely with the appropriate protective gear. In sandy soils we recommend to use less than the recommended dose but a little more often. Too much fertiliser can burn your plants but can also cause serious environmental risks by leaching and polluting the water ways. We also recommend working to improve your soil quality itself with soil improvers and mulch to actually regenerate the soil, rather than relying 100% on fertilisers giving plants the occasional boost. 
Do my native plants need a special fertiliser?
Yes, most native plants don't like Phosphorus (P); select your fertiliser carefully and make sure to do your research before applying fertiliser. In doubt, head down to your local nursery and ask for advise or of course leave it to our experts landscape gardeners during your next garden maintenance.
Can you take care of my fertilising all year?
Of course. All our garden maintenance packages include the application of general fertilisers and wetting agents, and if your garden needs something plant or season-specific, our expert landscape gardeners will advise you on what to apply and provide a quote to take care of it for you. We can help with both lawns and gardens, and will make sure that your garden has what it needs to stay healthy and vibrant in every season. 
What is the best fertiliser for gardens?
There is no real blanket rule, as every garden will have different plants, soil and needs, but we try to use organic fertilisers whenever possible to reduce the chemicals in your garden and from running off into our water systems. There are a few all-purpose, general types out there, so if you are unsure, find an organic option from a reputable brand and apply as directed. Liquid seaweed fertiliser is a great option for general use – and can even be used on edible plants as well. We recommend consulting a professional gardener first. A tip – liquid fertiliser tends to work faster than granulated as it is absorbed more quickly by the plants, so if you really need to turn things around for your garden, find a liquid option.
When should I fertilise my garden?
First off – this often depends on what types of plants you have in your garden, what stage of growth they are at and your soil quality, so it's always best to check with a qualified gardener first. However, early spring is a great time to apply a slow-release fertiliser to help give your plants a boost and kick-start their growth in the growing season. This works great for most trees and shrubs, but plants such as roses will need more than a one-off boost, so try to provide them with extra nutrients during spring and summer, around every 2-6 weeks. A key factor is also the quality of your soil. If it is typical sandy Perth soil ( most often nutrient-deficient) your garden may need more regular fertilising, along with soil improvement to assist in the longer-term to regenerate your soil itself. For lawns, a general rule is to fertilise in both spring and autumn, but again, consult with a landscape gardener first if possible.