Commercial Garden Maintenance
Garden Maintenance Services For Perth Businesses
& Property Managers 
Commercial Gardening Services
Regular commercial garden maintenance of the grounds surrounding your business or commercial premise is key in ensuring a professional appearance for clients, visitors, and passers-by.
Having overgrown hedges, un-kept lawns, unhealthy plants or broken reticulation can contribute to making your business or property look run-down – and not show the pride you take in the quality of what you offer.
You want to look your best and have gardens and grounds that represent you and your business well.
That's why we offer full-service commercial garden maintenance for businesses and commercial properties around Perth.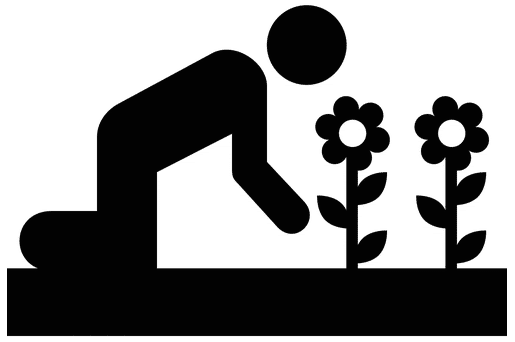 Not Sure What Your Property Needs?
Contact us to book in for a Professional Garden Assessment with our Garden Manager.
He will:
– Conduct an onsite assessment
– Recommend the package that best suits for the initial service
– Make suggestions to improve the health of your garden; e.g. mulching, fertiliser, etc.
– Provide you with a proposal for ongoing maintenance
This way, you get a professional opinion and you will know all of your options and costs upfront.
Assessments cost between $44 – $94 based on location – and we take 50% off if you choose to go ahead with our services.
Full Service Garden Care for Perth Professionals
Why Choose Us For Commercial Garden Maintenance? 
Fully Insured 
Commercially Equipped
Professionally Branded
Full-Service Garden Maintenance
At Perth Gardening Experts, you can be sure your commercial property is in good hands. Our gardeners provide a comprehensive service to ensure that your business premise has the best looking garden on the street. With regular, scheduled maintenance, you never have to call us to remind us about your service, we come like clockwork depending on the recurring gardening schedule that our team have created for you. 
We will also recommend and advise when it's time for mulching, fertilise when needed*,  and remove all green waste and blow areas clean so it's left tidy and looking professional for your employees, clients and visitors!
Just give us a call and book in a service with us to see what makes us the Perth Gardening Experts! 
*our teams carry general lawn and garden fertiliser which is applied when needed and included within the cost of your gardening service  
Our Garden Maintenance Packages
$295 +GST
Ideal for small, well-maintained gardens.
Two qualified gardeners
One hour of gardening
Fully equipped with electric tools - quiet and eco-friendly!
$20 off each service for recurring customers
A very popular quick tidy up on a fortnightly or monthly basis to keep your garden looking amazing.
$490

+GST
Ideal for medium gardens.
Two qualified gardeners
Two hours of gardening
Fully equipped with electric tools - quiet and eco-friendly!
$20 off each service for recurring customers
This package is ideal when a range of services and skills are required, weeding, pruning and lawn care.
$890

+GST
Great for larger blocks or complex gardens. 
Two qualified gardeners
Four hours of gardening
Fully equipped with electric tools - quiet and eco-friendly!
$20 off each service for recurring customers
For more complex services such as extensive hedging & pruning – or properties needing finer attention to detail.
$1,690

+GST
For large or commercial gardens.
Two qualified gardeners
A full day (7 hours) of work.
Fully equipped with electric tools - quiet and eco-friendly!
$20 off each service for recurring customers
Great for extensive multi-area gardens which need additional time and a full range of expertise, or strata / commercial properties.
*if outside our usual service area, we may need to include an additional small travel surcharge  - will be advised upfront before booking.
All gardening packages include:
A team of two qualified gardeners
Professional-grade electric tools to handle all garden maintenance tasks
Removal of all green waste*
Get $20 off every service by becoming a recurring customer!
You can be confident that when you book with us we will show up when we say we will, you can always reach us during business hours and we are fully insured and accountable for the quality of our work.
We are proud of our 5-star reviews and hundereds of happy and ongoing customers – and would love you to be one of them!
*We can remove all green waste our teams generate so you don't have to worry about a thing – this is charged at $35 per garden bag.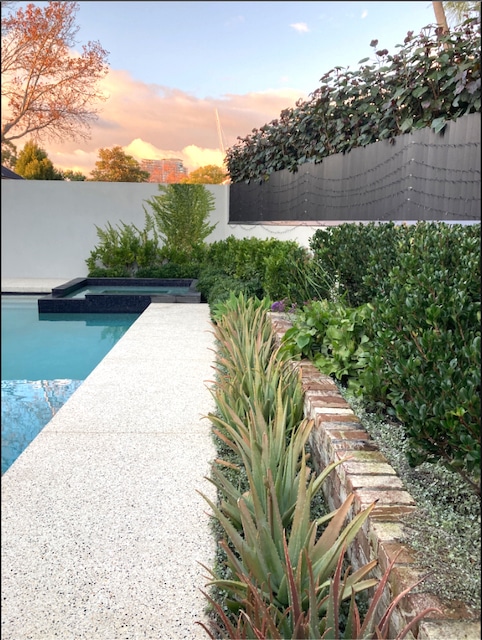 Have Questions? Read through our FAQs...
Here are some of our most frequently asked questions when it comes to our commercial garden maintenance services. If you don't see what you need – just get in touch with our friendly team!
Can you carry out all lawn and garden maintenance tasks for my commercial property?
Yes, our teams are fully equipped with all tools for garden maintenance tasks; from hedging, pruning, mowing and weeding, to edging and blowing all surfaces so they are clean and tidy.
Can you mulch my commercial property when needed?
Absolutely. As part of our service for regular garden maintenance customers, our teams will recommend any improvements or garden health tasks as they come up throughout the year – and that includes your yearly mulch top-up. When it is needed/the right time or season, we will provide you with a quote to supply and mulch your commercial property and get that booked in for you with priority once accepted.  
Will you remove all the green waste?
We will always remove all green waste we generate so your property is left clean and tidy and you don't have to worry about a thing. We simply charge per bag we remove or can arrange a skip bin for larger services or big winter pruning jobs etc. Just request an assessment and we can provide an estimate with all your options up front.
Can you attend within/outside my business hours so not to disturb?
If you are worried about our team attending when you have customers or staff onsite, you can be assured that our teams are always presentable in uniform, very friendly and tidy, so you don't have to worry about rude behaviour on your property. They are also equipped with electric tools, so are much quieter during work than regular gardeners who use loud and smelly petrol tools. 
 However, you can always request to have your service as the first job of the day so they will have completed all work by the time you open for the day. Simply provide us with access and we will keep your property well-maintained like magic – apart from your beautiful gardens, your customers will never know we were there!