Click to read what you'll find in this post
Looking for eco-friendly gardening methods?
At Perth Gardening, we know the right techniques and natural treatments required to promote healthy garden growth – without relying on toxic chemicals and harmful solutions. You can still encourage growth and deter pests the natural way – and with regular maintenance, you can have a healthy organic garden that looks great while keeping your family and pets safe and healthy.
As many of us are becoming increasingly aware of the world's ecological footprint, the demand for organic gardening is on the rise. Many gardening product manufacturers are thinking twice about what they offer as well since their market is shifting to more eco-friendly options.
After all, using organic and natural techniques for fertilising, weeding and treating your garden not only protects the Earth, but protects your family as well.
The more we learn about the negative effects of chemical pesticides and herbicides and synthetic fertilisers, the more we want to stay away from them.
That is why we try provide earth-friendly Gardening services as much as possible, from natural lawn installation to chemical-free weed control, the use of electric tools and waterwise, native planting. If you would like a gardening service that is eco-friendly from a company that is passionate about looking after our planet – we would love to help you!
From organic fertilisers to a range of organic gardening techniques, here are our tips for organic gardening.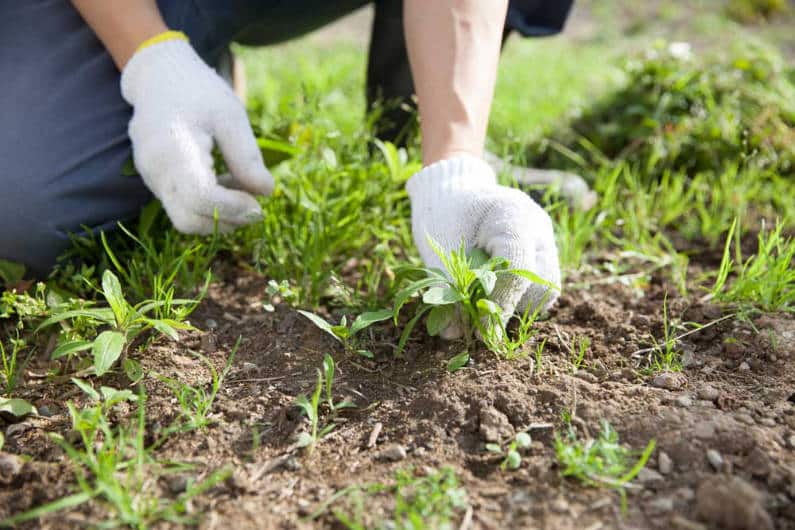 Our Tips for Organic Gardening
1. Non-chemical options for weed control
We try to avoid using chemical weed control options, most of those products are bad for the environment and very toxic for the person applying them. They also can pollute our water supply by running off into waterways and being absorbed into the soil. We believe in using preventive methods (mulching and regular garden care) that preserve the health of your garden, our waterways and the soil. In our packages, our gardeners will remove the weeds by hand to get the entire root, along with tools when needed – such as whippersnappers to cut them down and reduce growth by limiting their access to sunlight.
Mulching
Mulching is one of the top methods for natural weed control – and as an added bonus, it also helps to improve the quality and health of the soil itself, along with reducing water evaporation so it's great for looking after our water resources (and your water bill!) as well. Learn more about the best mulch for gardens here in our blog.
Choose a good quality mulch like Pine Bark and apply it in a good thick layer, a depth of between 50-100mm, for best results. A great thickness to aim for is 75mm to really restrict weed growth. This also means that any weeds which do grow through will be easier to pull out.
Regular Weeding
Try to stay on top of any weeds that do grow so they never get a chance to go to seed! Once they do that, you are fighting a losing battle. Let's face it, unless you pave your entire backyard, it is a living space, so there will be growth and there will be weeds. Learn the types of weeds as well so you know where to spend your energy, for example, which are perennial (regrow season after season) and which are annual (go from seed to seed in one growing season/one year).
Planting – create competition!
Weeds need all the same nutrients that plants do, so if you have empty spaces where they are thriving – try planting something there instead! Add in groundcover or native plants so it is still low-maintenance but also looks great and takes the nutrients, water and sunlight that your weeds need. Make sure to plant them thickly so there is limited space for weeds to take over.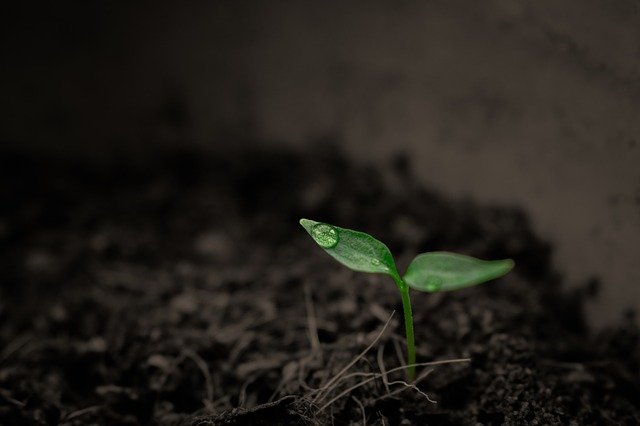 2. Using 'natural' options for fertiliser
First, why do we use fertiliser? It's to give our plants extra nutrients. One of the biggest reasons we have to use fertilisers is that our soil itself is quite depleted and of poor quality – especially here in Perth it's sandy soils. So the most 'natural' fertiliser should actually start with improving the quality of the soil. There will always be things to add for an extra boost, but if the soil is rich and healthy, your plants will be too.
Improving your soil quality
There are many ways to improve your soil and it takes work and time – but it is always worth it! Options like blood and bone or quality organic manures are a great place to start, along with adding materials that break down over time like lupin mulch. A blend of these, mixed into your soil, with a layer of clean, natural cardboard, topped with a thick layer of quality mulch, like pine bark, creates a layered, 'green house' effect. Give it a good soak and let it slowly work its magic, breaking down, trapping in warmth and crating its own micro-climate – eventually turning into a rich, loamy soil your plants will love!
Best natural liquid fertilisers
For a quick boost while your soil improvers work their magic, liquid fertilisers are the best way to go. Be cautious even when using natural fertiliser as often the concentration in nutrients are quite high and may leach into the waterways and pollute the soils. Our gardeners can advise on what is the best option for your garden, lawn and plants along with applying it at the right times in the right quantities for you.
Seaweed or Kelp liquid fertilisers are amazing for both plants and soil. They actually stimulate the soil itself so are the perfect complement to your soil improvement efforts.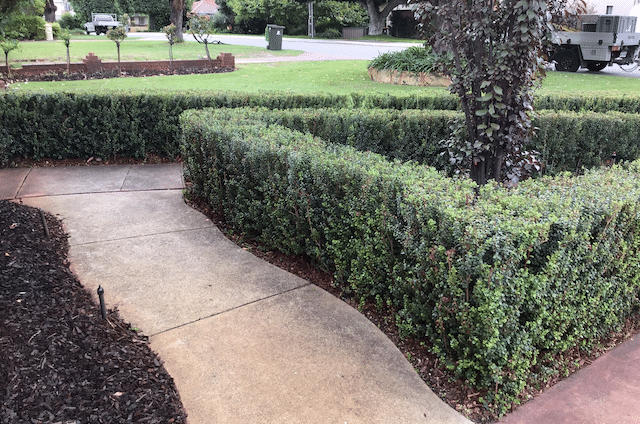 3. Regular Garden Maintenance
One of the best ways to keep your garden healthy naturally is regular maintenance. Why?
Staying on top of your weeds so they don't get a chance to seed, means that you don't have to eventually resort to chemical weed killer as the only option to get on top of things again.
Making sure that your hedges and shrubs are trimmed and pruned regularly to promote healthy growth means you don't have to resort to heavy doses of fertilisers to try and bring them back to life.
Regularly improving your soil by adding good quality fertiliers to build them up, regularly topping up your mulch – all these things are part of creating a healthy, resilient garden that looks beautiful… naturally.
If you would like to look after your garden in a more natural, organic way, get in touch with us to book in a service and our gardeners can provide a regular maintenance plan, advise on soil improvement, mulching and anything else they recommend to make your garden healthy and happy as organically as possible.