Whether you're a total newbie, or a garden geek, gardening presents challenges in WA —  invasive weeds, dry climate, and sandy soil are just a few.
So, what's the best solution?
Although a great garden takes time and skill, one simple trick can help improve the health of your plants and soil straight away. 
What is this? Mulch! 
This humble garden staple can be a game-changer. 
For inexperienced gardeners, choosing mulch can feel intimidating. 
We're here to help with the low-down on the best mulch for gardens! 
Best Mulch for Gardens
Mulch may be the magic silver bullet that takes your garden to the next level! It can:
retain moisture

,

reduce watering

protect plants during heatwaves
counteract dry, sandy soil 
improve

soil structure/nutrients
support seedlings

reduce soil erosion 

attract friendly garden guests

like bees, ladybirds and spiders

for pest control/pollination 
slow down weed growth

creating a protective layer
recycle food/garden waste!
So, now you know why mulch is important! Now let's choose the best mulch for you!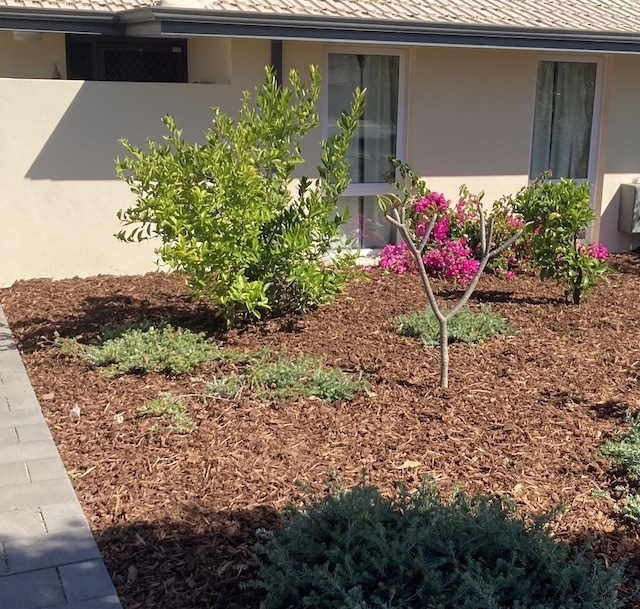 Wood Chip Mulch
Made from tree cuttings, wood chip mulch is a great "all-purpose" go-to. 
Many consider it the best mulch for shrubs and trees, particularly fruiting ones. It looks good, is easy to lay, and is economical.
Do wood chips have a downside? 
Some gardeners worry about "nitrogen drawn-down" — (wood chip mulch leaching nitrogen from the soil).
This fear is mostly based on urban myth — in fact, wood chip mulch increases soil nutrients. Minor nitrogen draw-down doesn't affect deeply-rooted plants like fruit trees. However, avoid wood chip mulch for shallow-rooted plants like veggies. 
Woodchip mulch safety tips
Woodchip mulch can be a fire hazard in some circumstances, especially given Perth's high temperatures. Don't layer it too thick — 2-10cm is ideal. 
Store mulch in a cool, shady place, and check regularly to ensure it isn't overheating.  Avoid mulching thickly around tree trunks — in bushfire season this can be hazardous.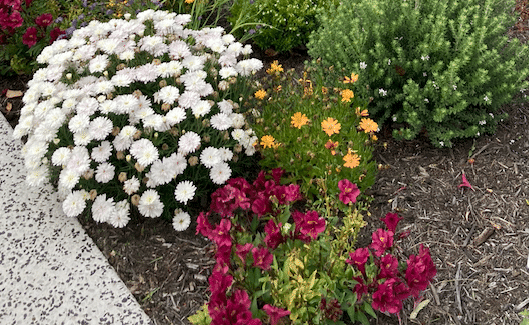 Shredded Pine Bark Mulch
This is our favourite – we think this is the best mulch!
Shredded bark mulch helps block weed shoots from sunlight, helps retain moisture, and enriches soil nutrients. Pine bark is also great for Perth gardens, it's rusty red colour looks great, while it's chunky cut allows water to get through to the roots, and it even helps improve the quality of the soil itself.
Bark nuggets last longer than wood chips, but their slow decomposition may attract carpenter ants so keep on top of pest control!
Tips for using shredded bark mulch
When spreading shredded bark, keep it away from tree trunks to avoid rot and rodent damage. Watch for extreme weather — strong winds, rain or flooding may mean re-laying mulch. 
Which Mulch should you avoid? Black Mulch never gets our vote as the best mulch – some people choose it because they like the look, and it does create a great contrast, but it is very fibrous, which means it actually absorbs water, reducing the amount that will actually penetrate and get through to your plants. It also does very little to help improve the soil, and doesn't last as long as Pine Bark.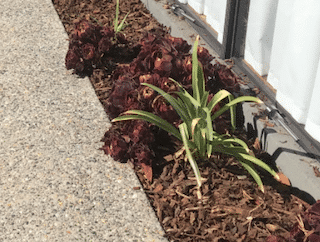 Recycled Mulch
Recycled mulches are made from various materials, including recycled rubber or timber. They can lower your garden's carbon footprint, so may be the best mulch for eco-conscious gardeners. 
Pallet/timber mulch is long-lasting, retains moisture, and is usually eco-friendly.  However, check how contamination is managed — it may be tainted by chemicals or toxins. 
Rubber mulch repels pests, insects and weeds, and provides a 'soft fall' in play areas. It is long-lasting, won't decompose and reduces mould/fungal growth.  
Safety tip: some rubber mulch releases chemicals in hot weather. Look for a non-toxic brand. 
Hay Mulch
Hay mulch is a well-kept secret we're letting you in on… 
Hay is grass cut while still green — it contains lots of moisture. 
Many believe it's the best mulch for flower and veggie gardens — it blocks weeds, and delivers nutrients to the soil as it composts. 
This is especially good for seedlings. 
How to use hay as mulch 
Buy quality hay to minimise weeds. Ideally, spread hay approximately 20cm deep.
Lucerne hay 
Lucerne hay is probably the best mulch for gardens with roses, fruit trees and vegetables. It provides extra nitrogen when decomposing.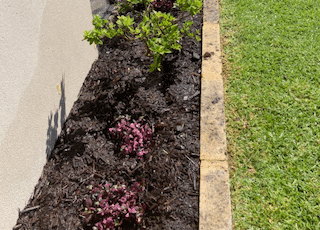 Straw Mulch
Straw mulch is lighter than hay, so weeds come through more easily, but takes longer to decompose and looks better than hay.
Try combining hay and straw. Start with a deep layer of hay to retain moisture and provide nutrients. Top with a light layer of straw. 
Leaf Mulch and Compost
Leaves can be a fantastic addition to other mulch. 
You can shred dry leaves with your lawnmower and spread them on top of gardens,  add leaves to compost or dig them into soil. 
Grass Cuttings 
Using grass cuttings as mulch is simple — after mowing, spread clippings across garden beds, then wait! 
Grass mulch cools the root zone, conserves moisture, and restores nutrients, especially nitrogen.  
Grass clippings can also be spread on your lawn to keep it healthy.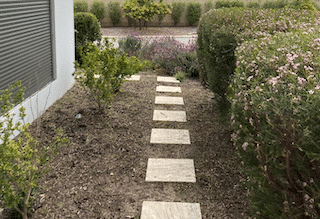 Rock and Gravel Mulch
We don't normally think of rocks or gravel as mulch — but they can be! 
Rocks and gravel:
prevent excess drainage and erosion

block weeds

create a classy look

last (almost) forever.
They:
cost less than organic mulches and

unlike organic mulch, will not attract insect pests.
Note: rock/gravel mulch will not enrich soil, is difficult to remove once installed, and harder to put new plants in. 
How to use rock and gravel mulch
Rocks and gravel suit decorative formal gardens as they don't decompose. They are often used where plants are permanently established. 
Leave roughly a 5cm gap around the base of plants/trees. 
To combine with other mulch, lay organic mulch first, then top with rocks!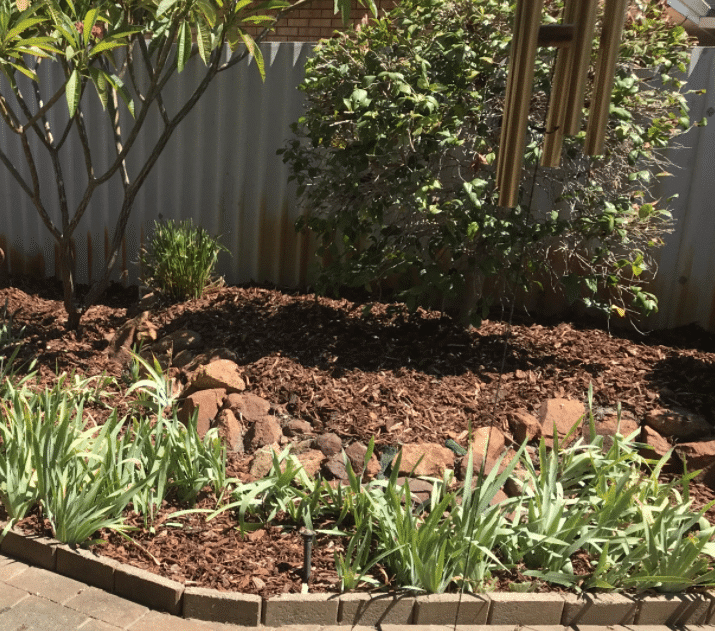 BONUS MULCH TIPS: 
Weed Mat
Weedmat isn't technically mulch, but helps protect your garden from weeds and to retain moisture. 
Ideal for fruit and veggie gardens, it can protect crops on vines like melons and pumpkins from decay.
For best results, place the weed mat between soil and mulch. 
Compost
Compost is also important, but unlike mulch is dug into the soil to provide nutrients and hydration. 
Compost can be made from:
fruit/vegetable scraps

coffee grounds

eggshells 

grass/plant clippings

leaves 

chipped wood/bark  

shredded paper

straw

clean sawdust.
Ingredients are put in a compost tumbler, garbage bag or heap, to decompose.  Water, 'compost starter' and regular turning all help the process. 
The best compost is around three parts "dry", and one part "wet". If it's too dry, add water, or wet ingredients like fresh grass. If too wet, add dry materials like newspaper or straw.
Health & Safety Tips When Handling Mulch or Compost
Wear a mask and gloves when handling organic/recycled mulch/potting mix, particularly for those with chronic health conditions. They can contain Legionella bacteria, fungal spores or toxins that may be dangerous if they are disturbed and become airborne. 
Other safety precautions include storing potting mix and mulch where it's cool, and washing hands thoroughly after use. To avoid inhaling particles, open bags carefully and keep mulch/compost damp.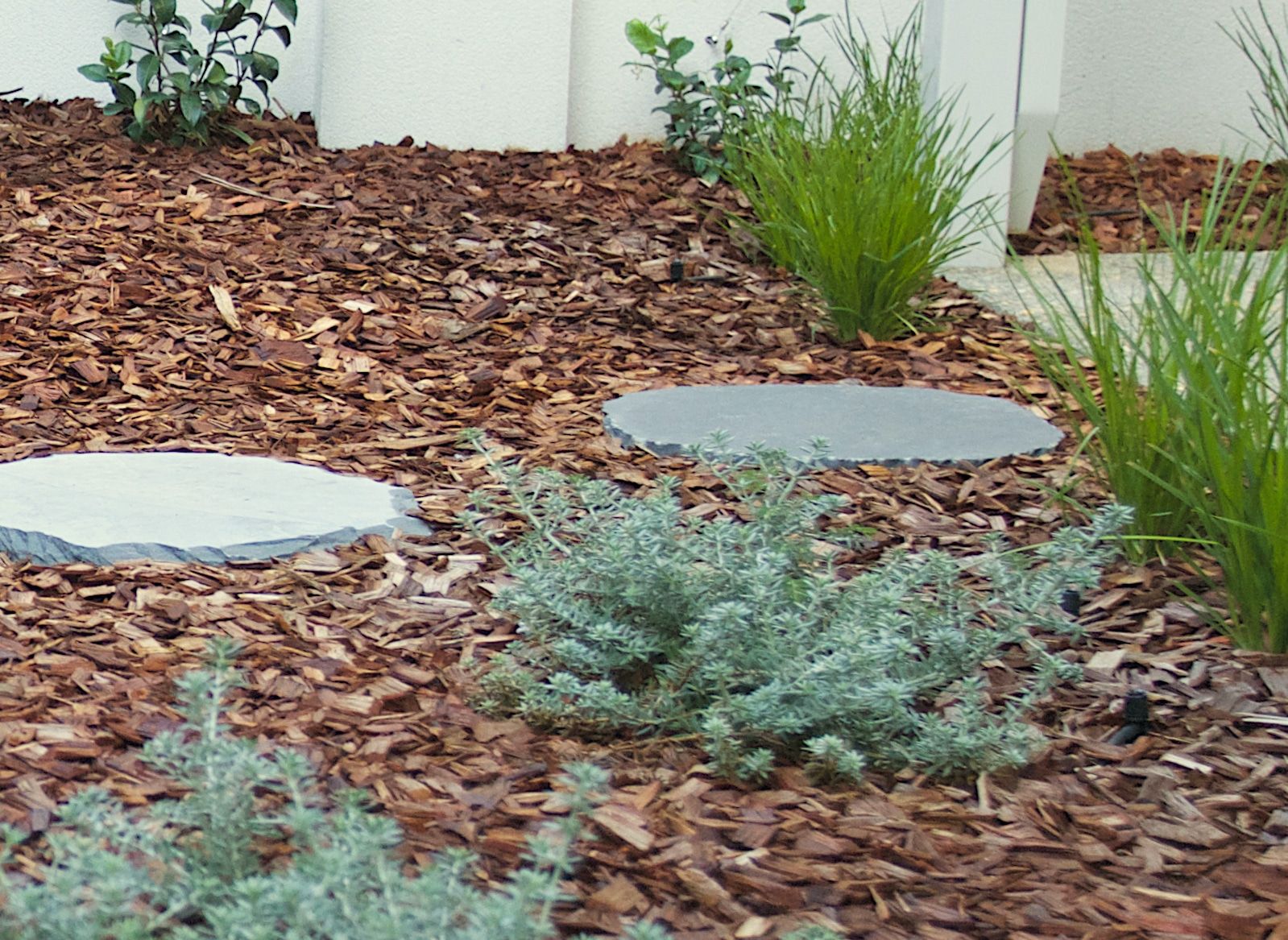 Still not sure what is the best mulch is for your garden? Ask the experts at PGE!
Choosing the best mulch for your garden can be tricky, particularly for the inexperienced gardener. Climate, environment, plant species and soil can all influence choices, and balancing these factors can be confusing. Don't worry though, we can help!
For advice on garden mulching from the experts, contact us at PGE — we can help with anything from a one-off garden clean-up to regular maintenance to keep your garden looking great. Contact us online or call (08) 6263 4645 to find out more!
Read More of Our Gardening Blogs…