Many things change when the New Year rolls around. It is the time for self-improvement and discovery — at least for the first few weeks. Every year brings an opportunity to plant seeds of personal growth, as well as the distractions to make us forget to water them. We here at Perth Gardening feel your pain. Why not plant actual seeds today, and try the personal ones again next year? Or the year after that?
A Demanding Year Ahead
Whether you are a gardener tending to a small patch, or nourishing your own backyard ecosystem, or starting out in a pot as your New Year's resolution; it is important to know that plants are time-sensitive. For the newbies out there, read up on our Garden Blog to find tips, tricks and tools of the trade as you start out in this hopefully long-term commitment with nature.
Remember that plants are not only seasonal, they are also particular with climate. Australia is a huge place- a garden in Perth will have different crops compared to another in Darwin, so take note of your location when picking between particular types of seeds. There are hundreds of options for January plants but to get you started, and not to let the grass grow under our feet, so to speak; let us start listing some of the top crops to plant this New Year.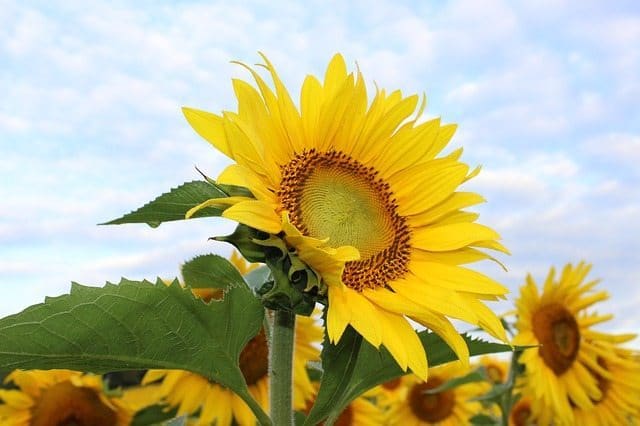 Planting ideas for January
Lemongrass. This is an entry-level plant perfect for this time of the year. The woodiness of lemongrass allows it withstand the heat, though you can still plant it in colder regions.
Asparagus. Another low-maintenance crop, the asparagus can populate a single bed for up to twenty years. You do not have to plant additional shoots once an entire bed matures, and you get to pick new spears every spring.
Lettuce. Near the end of January is the best time to pop these water-hungry greens into the ground. Place a shade cloth tent above them if the temperature gets too high, though.
Sunflower. As you may have guessed, the sun plays a big part in the growth of these towering wonders of nature. But, they thrive in low temperatures (go figure), so your garden environment has to be just right.
Marigolds. If you want some colour in your warm climate garden, look no further. These bright, elegant flowers will blossom all summer long, have a fantastic aroma, and can grow up to two feet tall. Soak them with sunlight as much as you can.
Gardening is so popular because it gives people something to look forward to all year long. It is a mutually-beneficial relationship between plant and person; a controlled chaos that never has to pledge change with every passing year.
See how we can help you on your gardening journey this year…