Garden edging – add that extra edge.
Edging is a great way to create order and clean lines within your garden design; not just that, but in itself edging can become a feature in your garden by shaping your garden beds – you can even choose a colour which compliments the theme of your design.
Here is the lowdown on using edging in your garden.
Why Edge
Landscape edging plays an important role in maintaining the beauty of your garden. Most of the well-designed yards consist of a range of forms and shapes, each representing areas of different purposes. It also accentuates the garden area, as well as defines the overall design of the garden.
Edging is most visible between the adjoining garden and your nearby lawn. It also emphasises flower borders or the transition from your patio to your garden. From a practical standpoint, garden edging also keeps the grass from spreading into the surrounding gardens. This reduces the time you spend on lawn maintenance and also saves you money.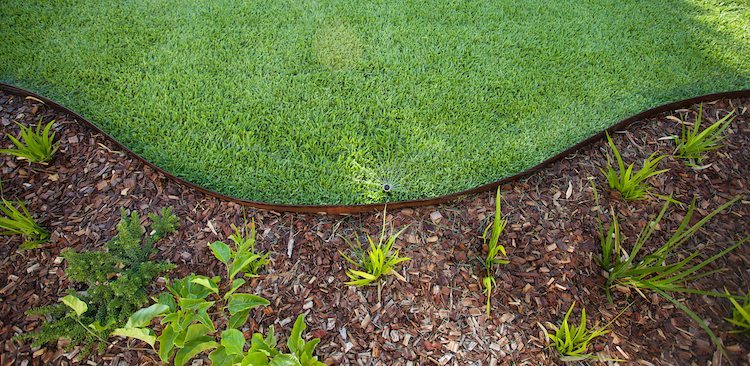 Selecting the Right Style
Garden edging offers a variety of styles, which depends on the overall design of your yard. When selecting the design, consider your garden's materials. Keep in mind that edging is a strong, unifying landscape factor; the introduction of a misfit garden material will be a distraction.
For example, using stone, brick or pavers can unify the edging of your path or patio. Make your pergola or trellis look even better with a little fencing. Also, use unexpected materials (e.g. glass or tiles) with regular edging materials for matching accents.
Which Colour Goes with Which?
Colour bears a massive impact on the overall design of your yard. When it comes to selecting the right shade, make sure the colours complement or contrast clearly with the greenery or flowers. For casual gardens, connect the edging to garden beds with a similar tone or colour. On the other hand, formal garden designs should use materials with uniform colours, such as wood, brick, steel or prefabricated masonry.
First impressions last; make sure that those for your garden are nothing but positive. Here at Perth Gardening, we give your yards the extra edge with our edging and kerbing services. Get in touch with us and learn how we can help.