Professional hedge trimming services in Perth
For hedges to have the desired affect, they must be kept well trimmed. Uneven, patchy growth can look very untidy – and that's why it's important to get the professionals in to help with your regular hedge trimming.
Correct hedge trimming is about much more than just shape. Tapering will ensure a good distribution of sunlight, and good pruning will keep growth even. Hedge cutting techniques, seasons and frequency depend on your species of plant; if done incorrectly, your hedge might become stressed damaged.
Hedges also require a skilled hand to create the correct lines and shape. Trimmed correctly, you can achieve green, thick, lush and even hedges that create a neat and formal appearance in your garden.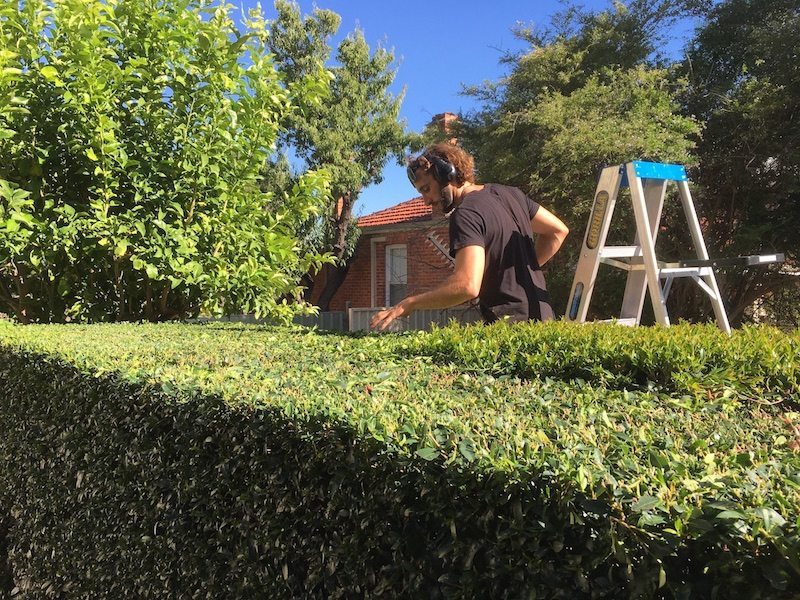 ---
Contact us for affordable rates and quality results
We use a range of techniques to ensure hedges are cut neatly – leaving no wonky lines or choppy edges! Don't risk damaging your hedge; allow us to offer our professional hedge trimming services, so you can get the perfect result. Please contact us to get your free quote or give us a call on (08) 6263 4645
P.S.: Want to learn more about hedges in Perth – we have a great articles that help in the choice and maintenance of your hedges. Click here to learn more about hedge maintenance in Perth