Jandakot Gardening Services
Located right here in Jandakot, Perth Gardening Experts is the trusted choice for professional, reliable gardening services.
Your Local Jandakot Gardening Company
Looking for local gardeners to trust with your property?
Perth Gardening Experts is your friendly local garden maintenance company located right here in Jandakot– and we love looking after our neighbours!
We offer all the gardening services you need to be confident your property is in good hands in every season. From lawn mowing to hedging, pruning to weeding or your yearly mulching top-up, you can relax knowing that the experts are taking care of your lawns and gardens.
 Just give our team a call on 08 6263 4645 to find out more or see our gardening services below…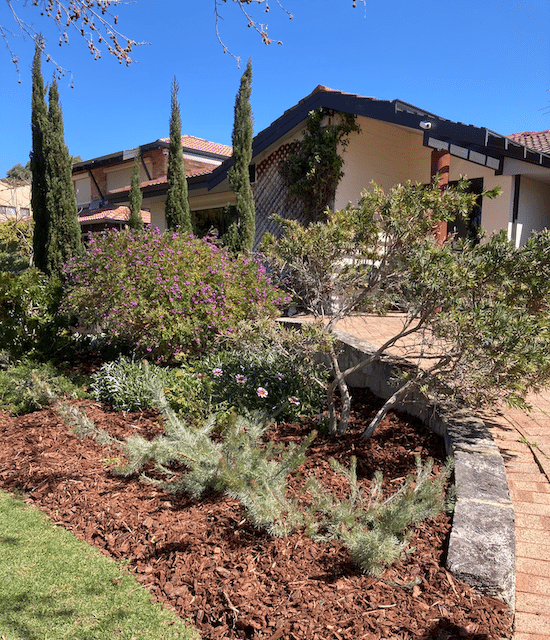 Proud to have many happy local customers!
Our Garden Maintenance Packages
$295 +GST
Ideal for small, well-maintained gardens.
Two qualified gardeners
One hour of gardening
Fully equipped with electric tools - quiet and eco-friendly!
$20 off each service for recurring customers
A very popular quick tidy up on a fortnightly or monthly basis to keep your garden looking amazing.
$490

+GST
Ideal for medium gardens.
Two qualified gardeners
Two hours of gardening
Fully equipped with electric tools - quiet and eco-friendly!
$20 off each service for recurring customers
This package is ideal when a range of services and skills are required, weeding, pruning and lawn care.
$890

+GST
Great for larger blocks or complex gardens. 
Two qualified gardeners
Four hours of gardening
Fully equipped with electric tools - quiet and eco-friendly!
$20 off each service for recurring customers
For more complex services such as extensive hedging & pruning – or properties needing finer attention to detail.
$1,690

+GST
For large or commercial gardens.
Two qualified gardeners
A full day (7 hours) of work.
Fully equipped with electric tools - quiet and eco-friendly!
$20 off each service for recurring customers
Great for extensive multi-area gardens which need additional time and a full range of expertise, or strata / commercial properties.
*if outside our usual service area, we may need to include an additional small travel surcharge  - will be advised upfront before booking.
All gardening packages include:
A team of two qualified gardeners
Professional-grade electric tools to handle all garden maintenance tasks
Removal of all green waste*
Get $20 off every service by becoming a recurring customer!
You can be confident that when you book with us we will show up when we say we will, you can always reach us during business hours and we are fully insured and accountable for the quality of our work.
We are proud of our 5-star reviews and hundereds of happy and ongoing customers – and would love you to be one of them!
*We can remove all green waste our teams generate so you don't have to worry about a thing – this is charged at $35 per garden bag.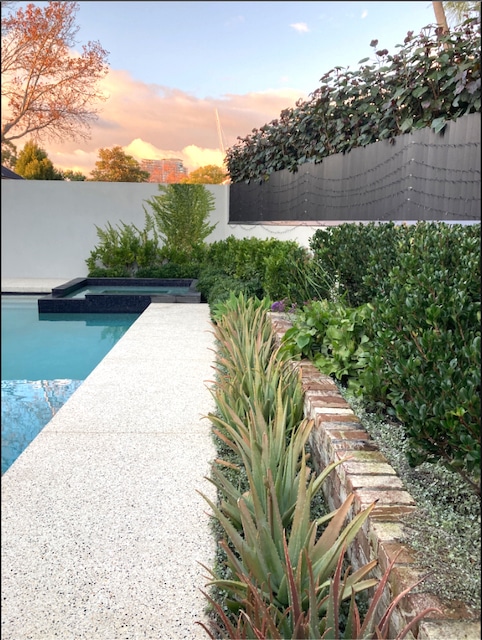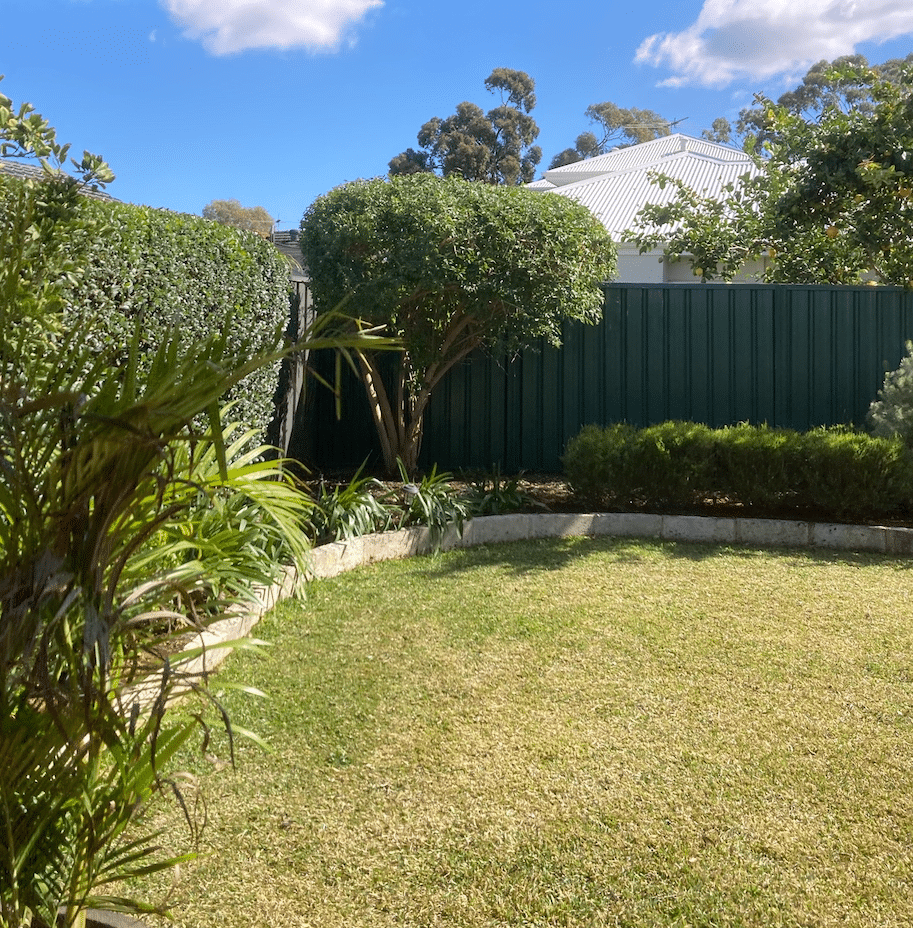 Why we love gardening in Jandakot
We love that our gardening company is based in such an up-and-coming suburb. From heading to the fantastic Cockburn Arc for a refreshing swim after a day out gardening, to all the shopping options right around the corner, we think it's a great place to be.
Just jump on the Kwinana Freeway and you can be almost anywhere in Perth in 20-minutes! With all the developments popping up around us, we also know that it is becoming a popular place to live – which means more gardens to help grow and thrive for us!
If you live here in Jandakot and are looking for a gardening company to take care of your property while you work and spend your time off on the things you love – we would love to hear from you!
Year-Round Regular Maintenance
Our Complete Jandakot Gardening Services
Have Questions? Read through our FAQs...
Here are some of our most frequently asked questions when it comes to our garden maintennace services in Jandakot. If you don't see what you need – just get in touch with our friendly team!
Can you carry out my services if I'm not home?
As long as you leave the access to your property open for us on the day, we are more than capable of carefully and professionally carrying out your service so that your gardening is completed and looking amazing for when you return home to Jandakot!
Just talk to our team when booking and we will get that sorted. 
Are your gardeners fully equipped?
Yes, they are professionally equipped with commerical-grade gardening tools. Our teams use commerical electric tools to minimise noise and the impact on the environment – and they also provide a high-quality result! 
From lawn mowing, hedging and whipper snipping, to pruning, weeding and more, our gardeners will arrive with everything needed to carry out all garden maintenance tasks at your Jandakot property. 
Are you really located in Jandakot?
We sure are! We are located on Biscayne Way and, while we do drive to clients all over the inner Perth Metro Area, we love providing gardening services to Jandakot properties – it's nice to work close to home base! Our team much prefer gardening to driving any day 🙂
Can you look after my garden regularly?
Sure can, that is our speciality! Over half of our services every week are for our regular customers, so whether you need us every week, month or season, we can find a service frequency that suits your gardens needs and your budget. Just get in touch with us to start your recurring gardening services.
Do your Jandakot gardeners travel?
Don't worry – if your property isn't in Jandakot or maybe your friends or families need a gardening company as well, as long as they are in the Inner Perth Metro area, we should be able to help! 
Our teams of gardeners travel both north and south of the river but feel free to give us a call if you aren't sure if you are in our travel areas. 
Can you look after my commercial property in Jandakot?
We know that Jandakot has a lot of commercial properties which also need gardening services so if that is you, we can certainly help!
We do both residential and commercial gardening services, so if you live, work (or both!) here in Jandakot, we can easily take care of your gardening needs.