Professional Soil Improvement
Good gardening begins with good soil.
The sandy soils here in Perth do not naturally contain the nutrients that plants need to grow strong and stay healthy – and they also don't hold on to them very well. Over time, even good soil becomes depleted and spoiled – that's why it's important to improve your soil and ensure a healthy garden. If you are looking at planting a new garden or feel that your plants aren't as healthy as they should be – it's time to call in the experts to assess your soil and apply the right nutrients and improvers.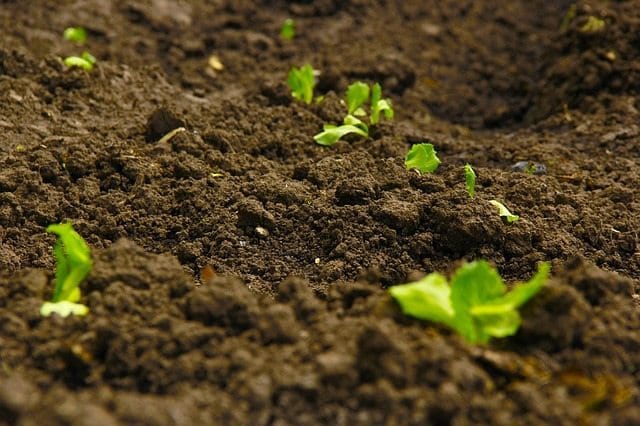 Soil Solutions
The key to good soil treatment is accurate testing. Testing will determine exactly which nutrients your soil requires – allowing us to provide the correct fertiliser for your garden. Based on the plants themselves and your desired plant growth, we can prescribe the right soil improvement treatment.
We provide professional garden assessments and soil/water testing to determine what your soil needs to improve the health of your plants.
The initial assessment is charged from $44-$94 (depending on location) and, based on what your garden needs, we can then undertake additional testing or provide a quote for delivering the right soil improvement services.
Some of Our Other Garden Services
Need Some Soil Improvement?
Request an assessment for professional advice and testing, or see our garden maintenance packages for complete garden care.
Have Questions? Read through our FAQs...
Here are some of our most frequently asked questions when it comes to our fertilising and soil improvement services in Perth. If you don't see what you need – just get in touch with our friendly team!
Why is soil improvement before planting important?
To give your new plants the best possible start to life, an application of the right fertilisers and soil improvements is important, along with improving your soil prior to planting. This is the main reason that plants don't make it to maturity or look unhealthy – when they are planted directly into poor soil without. This is often done by homeowners who are DIY-ing and gardening companies who aren't qualified gardeners and horticulturalists like the gardeners in our Perth Gardening Experts team. We know how to assess and identify poor soils so that when we plant or carry out maintenance services, the gardens in our care stay healthy and happy!
Can you test my sandy soil?
Of course. Just request a professional soil and garden health assessment with one of our landscape gardeners. They will check on the health of your plants, assess the soil and conduct professional soil and water tests if required to provide a quote for soil improvement solutions.
Can you take care of my fertilising all year?
All our garden maintenance package includes the application of fertilisers and wetting agent, our experts landscape gardeners will know what to apply and when to do so.
What soil should I use in my plant pots?
There are loads of option when it comes to the soil for pots and the best bet is to go to your local garden shop and let them know what plants are going in the pots. Obviously, each type of plant will need its own blend, but as a general rule of thumb, aim to get a general potting mix.